A new online platform containing comprehensive letting data is being launched in the hope that it will appeal to agents.
Sprift, the property data specialist, is launching 'Lettings Intelligence', with a view to changing the way that some letting agents access and process key data.
The company, which launched in 2016, has produced almost 500,000 reports for clients over the past four years, and to date has information relating to more than 28 million properties stored on its Sprift platform.
Lettings Intelligence will provide a comprehensive range of data collated from a variety of sources, including local authorities, TV and broadband providers, ONS and Land Registry, enabling the platform to highlight pricing, property-type demand trends and agents' market share.
In addition, it also provides details that some agents may find useful, such as property licensing information, gas safety certificates and tenancy agreements.
The information, which is presented in an online dashboard, can be downloaded as fully agent branded 'Key Facts for Landlords' or 'Key Facts for Tenants' documentation.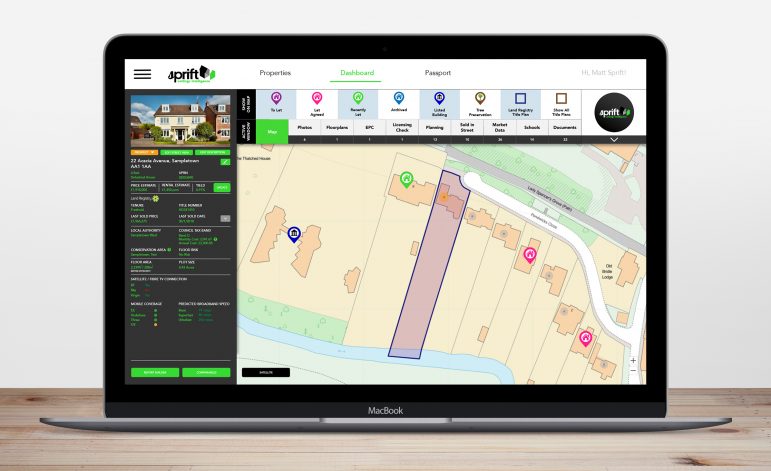 Sprift is offering all agents who sign up for a Lettings Intelligence demo between Thursday 8th and Thursday 15th October a free trial until the end of the year.
There is also a separate URL for buy-to-let landlords on which they can upload all properties in their portfolios. Market intelligence and property information will be updated in real-time, so a portfolio of properties can be managed in one place.
Matt Gilpin, CEO at Sprift, said: "A large majority of the estate agents we work with also have lettings departments or affiliate offices, and many have requested a lettings version of our data. After a great deal of research and development, we're proud to be launching Lettings Intelligence at this year's EA Masters, and we believe it will be met with a really positive reception.
"Lettings data and licensing information can be extremely difficult and time consuming to access. The provision of market data, together with the relevant documentation required to let a property, saves the agents a huge amount of time and hassle. It's also beneficial to landlords, who have all the information they need at their fingertips, so it's a win-win for everyone."