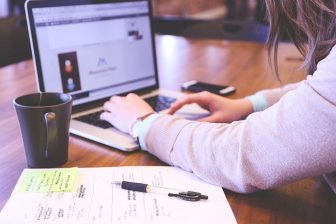 Estate Track, formerly Growth Track, has launched a new platform designed to save independent agents money on their annual marketing spend, whilst levelling the playing field in terms of access to the software tools and high-end websites usually reserved for larger companies with bigger budgets.
The rebrand to Estate Track was designed to coincide with the launch of the new software and highlight the company's sole focus on the property market.
The company says that the platform's soft launch attracted several independent agencies many of whom have already reported significant increases in web traffic, enquiries and valuations.
Estate Track are continuing to develop and add new tools to the platform with a full roadmap of releases over the next 12 months.
Co-founder of Estate Track, Daniel Lack, said: "Our goal is to create an ever-growing marketing toolkit with everything an agent needs, and each new tool gets added to the platform for every customer at no additional cost, providing incredible ongoing value."
The platform combines websites with a further eleven marketing and lead generating tools including social media, email marketing, nurturing.
Stephen Phillips, co-founder, commented: 'With so many marketing tools available, the marketplace has become confusing and using them to try and achieve the same would mean having disconnected services from many different suppliers and with a large overall bill. Agents using our platform saves the agent both a substantial amount of time and money."