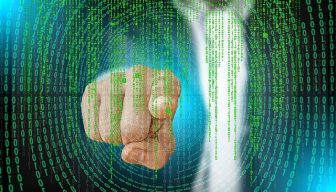 Coadjute has announced the launch of its Digital Property Data Pack service, which aims to decrease property transaction times and drive innovation across the industry.
Designed to help simplify property transactions by automatically collating data from a wide variety of sources, the Digital Property Data Pack enables sellers to complete the form and share the data electronically with other parties involved in the transaction.
The Digital Property Data Pack is designed to cover the requirements of the relevant form types including the Home Buying and Selling Group BASPI form and includes all important information about a property including its history, ownership, and legal status.
The data is automatically populated from a wide range of third-party sources, including HM Land Registry, Sprift, and Groundsure.
This information is then collated into a standard easy-to-read format that can be reviewed and shared between buyers, sellers, estate agents, conveyancers and others over the Coadjute network.
Coadjute says its Digital Property Data Pack contains five key innovations:
Open data: The pack fully applies the Home Buying and Selling Group's Property Data Trust Framework (PDTF), ensuring the data is in a standard format for all users.
Seamless sharing: Data is shared and can be uploaded as data not in a PDF format, a first in the UK. This means that data entered by a home seller and forwarded to an estate agent, can be immediately forwarded and uploaded to the conveyancer's system without rekeying.
Form switching: The Digital Property Data Pack can be switched and viewed in a ranged of standard formats at the click of a button, such as from BASPI to proprietary formats.
Data provenance: Every data point has a known origin (also known as provenance), stating when and where it came from. The approach allows users to see and compare what different providers believe the data point should be for each field of the form.
Infinite sources: Any data source on Coadjute's open network can be used to populate the pack, meaning data can be pulled automatically from a potentially infinite number of data sources. The range and depth of data will increase as the ecosystem grows.
Dan Salmons, CEO, Coadjute said "The launch of the Digital Property Data Pack is significant for Coadjute and we believe, the property industry more broadly.
"For the first-time, up-front data can be sourced from an infinite range of providers, held in a standard form, and passed around the market digitally. It consigns the use of PDFs and emails for data collection to the history books."
He continued: "It's one thing collecting information, but half the battle is sharing it.   For the first time Coadjute enables all the information to be shared rapidly and digitally with the other parties in the deal – as data, without losing provenance."
"We expect the Digital Property Data Pack to speed up the process and reduce the likelihood of surprises and delays during the transaction.
"It's all part of Coadjute's mission to make the property transaction process as easy and stress-free as possible for buyers, sellers, and the professionals that serve them."