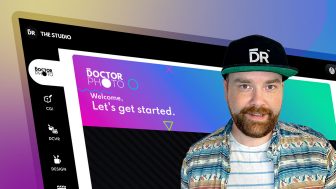 Property marketing agency DCTR is launching a new visual marketing platform this summer for agents and developers.
Currently in BETA, 'The Studio' is a creative hub for people in property. It will include a new version of Doctor Photo built from the ground up, and is made up of retouching, floor plans and virtual furnishing, combined with CGI, graphic design, DCVR and video.
The platform is designed to help agents unlock better property visuals and be creative with their property marketing without breaking a sweat.
Tom Durrant, director of DCTR, said: "As one of the original companies offering photo enhancing for nearly ten years, we recognise there's been relatively little technological innovation in this space compared to other PropTech.
"The Studio will be a creative space that's built for the 21st century, packed with a combination of market-leading tech, a huge breadth of creative products and enhanced client service tools."
The Studio will integrate artificial intelligence that can artwork 'instant-facelifts', alongside their handmade edits, made by their team of artists.
Durrant added: "We're famous for Doctor Photo and retouching remains the core of our business. However, over the last few years CGI and design have fast grown to be half our business.
"Everything we design and build is bespoke, so this isn't another do-it-yourself template-platform. The Studio will include over 50 creative services and is literally an interface to our own Studio in Farnborough."