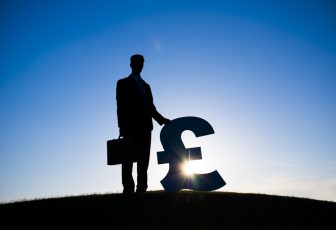 Automated client accounting platform Lettspay is set to launch a new client account banking solution for letting agents and property managers that deals with the increasingly complex and challenging issues of both non-designated client accounts and client money protection scheme membership.
Already integrated with several well-known PropTech CRMs and with others under development, LettsPay says it has been working with the Department of Levelling Up, Housing and Communities (DLUHC) on ensuring that the new banking solution meets their expectations and interpretation of the complex legislation involved.
The new client account banking solution will be launched at an invite only event in October that will be attended by software, banking and property professionals.
The solution is CASS (Clients Asset Sourcebook) compliant and will therefore protect customers (both individuals and businesses) and will also meet or exceed all requirements under industry specific regulation including client money protection schemes as designated by DLUHC.
Each client account is also guaranteed under FSCS protection, meaning £85,000 of funds in the account are guaranteed if the banking partner fails.
With each landlord having their own designated account rather than an agent's undesignated account holding client funds, it would be rare that this limit would ever be reached and this further safeguards client funds.
Lettspay CEO and founder, Garrett Foxon, said: "The last year or so has been a fraught one for client accounting within the lettings sector as traditional High Street banks have been imposing increasing compliance requirements on letting agents and property managers and, in many instances, threatening to close or even actually closing down, non designated client accounts, causing immense difficulties for everyone involved.
"Our automated client accounting solution has been operating very successfully for a number of years now and this next development and banking solution will ensure that agents using our platform retain all of the benefits of automation and also have a future proofed and compliant bank account solution.
"After our launch in October we will be working with the dozens of agents who have already registered interest with us to implement the new solution.
"Agents and property managers are invited to contact us now and register their interest in finding out more about the solution and to ensure they are at the front end of the queue to streamline their businesses and increase efficiency, compliance and profitability."