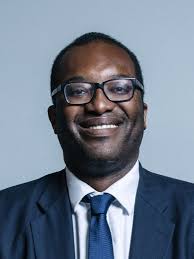 New chancellor Kwasi Kwarteng will unveil the 'emergency budget' for tax cuts next Friday, the government has confirmed.
The chancellor is said to be preparing a package to be delivered on 23 September ahead of the party conference season.
Kwarteng is expected to explain how the energy bill freeze will be funded, after the prime minister Liz Truss announced the government's plans to tackle soaring energy bills, freezing prices for two years and declaring she will boost domestic energy supplies.
That included lifting the ban on fracking and new licences for North Sea oil and gas, as well as boosting nuclear, wind and solar.
Kwarteng will also highlight what tax cuts we can expect, in accordance with Truss' Tory leadership campaign pledge.
It is also widely reported that the chancellor will confirm whether the cap on bankers' bonuses is to be abolished – something that he is understood to want to address in order to help the City compete with other financial centres.
It is not known if the new chancellor will look address property taxes to help stimulate growth in the housing market.
Stamp duty cuts and a planning overhaul would undoubtedly prove popular with estate agents.