With around 613,000 sold subject to contract properties still awaiting legal completion, Rightmove estimates that around 100,000 property buyers will face an unexpected tax bill as they look set to miss the stamp duty holiday, which ends on 31 March.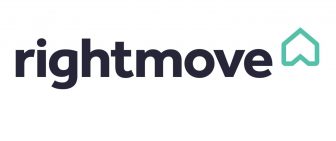 The latest analysis by the property website shows that it is now takes an average of 126 days from the time an offer is accepted until legal completion, just over four months. This means that new buyers in the market should, according to Rightmove, "not be factoring in any stamp duty savings, unless they are first-time buyers, who will still be mainly exempt after the March deadline has passed".
Seller flexibility to re-negotiate will be key to preventing some sales from falling through, the property portal said.
Tim Bannister, Rightmove's director of property data, commented: "There are still a huge number of sales agreed in 2020 that are stuck in the processing logjam and awaiting legal completion, with many hoping to beat the impending tax deadline. For those who fail to do so, there may be difficulties if they have factored the tax savings into their budget calculations.
"The challenge of processing so many transactions in less than three months is made even tougher by the new lockdown restrictions, Covid-19 sickness and homeschooling further reducing capacity in conveyancing, legal searches and mortgage lending."
According to Rightmove, the average price of property coming to market dropped by 0.9%, or £2,887 this month, as buyers face a slim chance of beating the tax deadline.
Nevertheless, visits to Rightmove are up by 33%, the number of buyers contacting agents is up by 12% and the number of sales agreed is up by 9% for January so far compared to the same month last year.
Despite temporary market closures in 2020, people's housing needs meant the number of sales agreed was up by 10% for the whole year versus 2019, thanks partly to an increase in the number of agents now offering online viewings.
Bannister added: "As we enter the new year and a new lockdown, the housing market remains open but is focused on the imminent end of the stamp duty holiday and on the challenges of the pandemic.
"These major influences on mover behaviour are clouding the 2021 outlook, but Rightmove's early January market-leading indicators of buyer demand and the number of actual sales being agreed are looking robust, showing that there are many compelling reasons other than the stamp duty savings to make buyers enter the market in 2021.
"Both metrics are up substantially on the same eleven days of January a year ago, which itself was a brisk start to the year due to buyers reacting favourably to the certainty of a majority government.
"That certainty at the beginning of 2020 was replaced by nearly a year of pandemic uncertainty, though the major difference between the first lockdown and this one is that the housing market is open.
"Movers' changed housing priorities due to the lockdown can therefore be more readily satisfied, though obviously estate agents will be carefully following government safety protocols, with more offering online viewings to help buyers to make shortlists and to cut down on the number of physical viewings that are taking place."