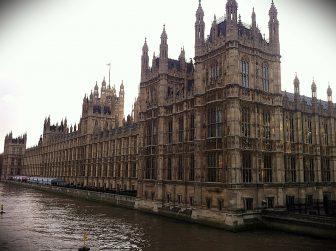 A Bill designed to help the UK government achieve its energy efficiency commitments in the Energy White Paper and subsequent policy statements will be introduced in both Houses of Parliament this week – the first time this has happened.
The Bill is seen as being vital for the achievement of net zero, to spur greater investment by industry and lower fuel bills for people.
MPs and Lords are being urged to support the Minimum Energy Performance of Buildings Bill.
In its policy statements the government has stated:
+ Homes should be EPC band C by 2035 where practicable, cost effective and affordable
+ All Private Rented Sector (PRS) homes should be EPC band C by 2028
+ Mortgage lenders should ensure an EPC band C average for their portfolios by 2030
+ The Secretary of State to take reasonable steps to assist owner occupiers to achieve EPC band C
+ Non-domestic commercial lettings are to achieve EPC band B by 2030
Leading in the House of Lords, Lord Foster said: "I have been campaigning on this Bill for over two years: it puts in place Government policy, so I call upon Ministers to support it and give time for it to receive a 2nd Reading in the House of Lords. This is essential for the achievement of net zero targets."
Leading in the House of Commons, Sir David Amess commneted: "This Bill will help my constituents to have lower fuel bills and it will help the Government to achieve its net zero targets. I hope Ministers will support it."
Reflecting on the Bill, Jade Lewis, chief executive of the Sustainable Energy Association, said: "We are incredibly hopeful that the Minimum Energy Performance Bill will receive the support it rightfully deserves so that it can deliver a lasting impact on the energy efficiency of homes up and down the country whilst addressing key public interest concerns such as unemployment, fuel poverty and climate change."