The number of 95% loan-to-value (LTV) mortgages has increased significantly in recent week, helping to fuel fresh demand for property, according to Statons.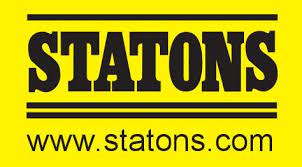 The company, like many estate agents, expects the new government-backed 95% mortgage guarantee scheme to support the housing market post-lockdown.
Lawrence Henry, a partner at Statons, said: "We saw the impact of this policy change immediately.
"The certainty that a mortgage is available has meant that demand from buyers has increased every month and we are confident that this will continue for the next twelve months and beyond."
This policy has addressed a critical issue in the housing market, says Heather Powell, head of property at Blick Rothenberg.
"The government should be congratulated on implementing promptly a policy that has, for once, triggered a response exactly in line with their objectives," she said.
Powell expects the government's scheme to support 95% mortgages to keep the residential market active after the withdrawal of the stamp duty holiday on 30 June.
Powell continued: "The Help to Buy scheme only supports first-time buyers buying a new home. To keep the housing market alive buyers, need to be able to buy 'second hand' housing.  Families moving to larger homes and retirees downsizing all need buyers."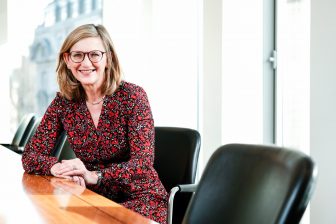 "It is not only the current home-owners who benefit from an active housing market. A significant fall in activity in this, the largest element of the housing market, impacts on many businesses.
"Estate agents, surveyors, conveyancers, furniture and home furnishing retailers, their supply chains as well as local builders all depend on an active housing market.  These businesses all contribute in turn to their local economy, providing jobs and generating money that is spent on services and in shops, restaurants and leisure venues."
"Anyone buying a family home can apply for a 95% mortgage, but it is first time buyers who are expected to be the major beneficiaries of the Governments guarantee scheme due to the well detailed problems of saving for a deposit while paying rent.
"The ability to access a 95% mortgage almost completely disappeared in 2020. The government's scheme, which provides a guarantee for up to 15% of a loan, was designed to increase the number of mortgage providers in this market and has already had a positive impact."
She added: "The number of 95% mortgages has increased from just three a couple of months ago to over 60 today.  Not many government initiatives have such immediate, positive results.
"Interest rates are settling at just under 4%, with rates fixed for up to five years. Whilst these rates are higher than those available to buyers with a larger deposit, fixing the rate for five years does allow buyers to budget for confidence over this period, and for many buyers the mortgage repayments remain lower than the rent they are currently paying."