Estate agents specialising in new homes sales are no longer having to wait for a physical show home to be built or have to walk potential buyers around a building site to try and make a sale.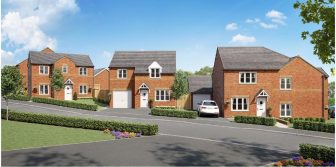 Now a virtual show home can be created from a floor plan alone, with listing agents able to show unlimited visitors around any unit they want to sell before the builders have even broken ground.
"Creating a virtual show home has never been easier," said Mike Smithson from The Property Jungle, UK representatives of immoviewer 360° Visualisation technology.
The obvious advantage to the 360° Visualisation tool is that a virtual floorplan can be created before a brick is laid – a helpful tool for agents keen to sell property off-plan.
Smithson added: "The 360° Visualisation tool, built by our partners at immoviewer, is loved by clients and applicants alike. The visualisations are stunning and the attention to detail is immense.
"When in a virtual show home, it really feels as though you are walking around a real home, even down to the photos in picture frames and the light coming through the window."
He continued: "The 360° Visualisation tool gives agents the opportunity to offer their developer clients a tailored service that maximises all opportunities to market and promotes properties in a safe, Covid-secure way.
"Agents, or developers, can create bespoke 360° visualisations to their specification, or they can be created from any of three different templated furnishing styles [Luxury, Modern and Scandinavian]."