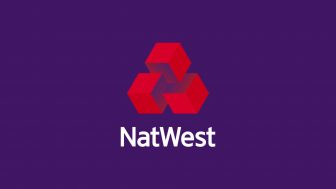 NatWest bank yesterday pleaded guilty to failing to prevent alleged money laundering of almost £400m by a single customer, and this should act as a warning to all businesses, including estate agents, that they must adhere to the requirements of anti-money laundering legislation.
NatWest says that it regrets failing to "adequately monitor and therefore prevent money laundering by one of our customers between 2012 and 2016".
The state-backed bank, formerly Royal Bank of Scotland, is the first British lender to admit such an offence.
Lawyers told a court hearing that NatWest faces a large fine.
The case was brought by the Financial Conduct Authority (FCA) which alleged the bank failed to monitor suspect activity by a client that deposited about £365m in its accounts over five years, of which £264m was in cash.
The criminal action, first announced by the FCA in March, was the first against a bank under a 2007 money laundering law.
NatWest chief executive Alison Rose said: "NatWest has a vital part to play in detecting and preventing financial crime and we take extremely seriously our responsibility to prevent money laundering by third parties.
"In the years since this case, we have invested significant resources and continue to enhance our efforts to effectively combat financial crime."
Following NatWest pleading guilty to failing to prevent alleged money laundering of nearly £400m, anti-money laundering specialist, John Dobson, CEO of SmartSearch, offered his views.
He commented: "To have a bank the size of NatWest pleading guilty to money laundering charges is unprecedented, and hopefully will be a wake-up call for the industry.
"Change is long overdue. Despite tools being readily available to prevent this illegal activity, currently 99% of ill-gotten gains are successfully laundered by criminals, and regulated businesses need to do much more to prevent this.
"If the moral obligation to stop terrorists, drug smugglers and sex traffickers legitimising their money isn't enough motivation, through this case the FCA has shown it is willing to severely punish those who don't take their responsibilities seriously.
"While the fine hasn't been announced, it is almost certain to be more than the £400m that NatWest allowed to be laundered through it's systems.
"To genuinely prevent money laundering, regulated businesses need to be much more proactive in doing away with outdated systems and methods of ID verification, and invest in technology that is fit for purpose.
"The tech has long been available to quickly and efficiently verify customers and prevent this type of activity, banks just need to adopt it. Without disrupting the customers' experience, this software will flag the cases that need further attention and save the banks time and effort.
"Banks can get set-up quickly and easily, so there is no excuse for them not to shore-up their anti-money laundering defences."