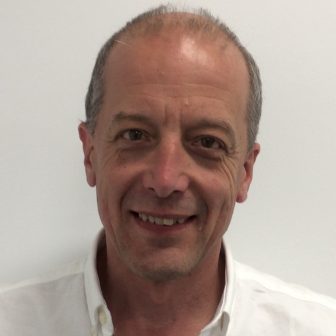 The NAEA Propertymark National Conference is always a great opportunity to hear about the latest trends and developments in the world of property, debate the key issues and see new innovations in action. Most importantly of course, it's a chance to catch up with industry colleagues, old and new. Getting together for this year's event in London last month was particularly enjoyable after a break of over two years.
I was especially looking forward to talking to those at the coalface of agency life about the work we're doing with industry leaders and property portals to improve the disclosure of material information on online listings. I wanted to chat to people face-to-face, to get their views on the changes and get a sense of how well people understand the requirements and why they're important.
I was delighted to be asked to lead a panel discussion about the topic, alongside David Cox from Rightmove, Beth Rudolf from the Conveyancing Association and Daryl McIntosh from Propertymark. Here are some of the key take-outs for me as I reflected on the train home:
There is widespread support for material information to be provided on all property listings. Although there's always been clear evidence of this, it was great to feel the genuine enthusiasm for what we're trying to do.
Agents need support to help them source the information and to get it on their property listings. We know they want to do the right thing and it's great to see the industry pulling together to provide a better service for consumers.
CRM providers need to be encouraged by portals and agents to get their systems ready to receive the additional data. This is happening to an extent, but I'd encourage more conversations in this area.
Conveyancers should be involved at the outset to assist sellers and agents with the gathering and interpretation of relevant information. This will benefit all parties as it will ultimately lead to speedier transactions and fewer fall-throughs.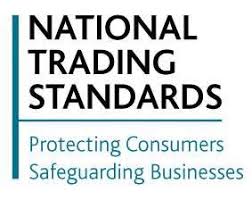 Our team also had a stand at the event and we enjoyed chatting to delegates who were asking about all sorts of topics including EPCs, local authority enforcement, how to report seriously non-compliant agents – and much more. Unsurprisingly, material information was a hot topic for many of those who stopped by and it was great for us to hear their views and answer their questions.
Something I hope will help agents enormously as they get used to this new way of working is our industry guidance for Part A, which we launched this week. Available on our new, dedicated webpage for this work, the guidance will help answer those niggling questions that will no doubt crop up every now and then. The document will evolve in the months ahead to include the next phases, so do keep checking back for the most up-to-date version.
One of the key roles for National Trading Standards is to safeguard honest businesses – the work on improving upfront information is a great example of how collaboration between industry and regulators can bring about effective change. Our enforcement focus will remain on those businesses who are ignoring their legal obligations and thereby undermining reputable agents who are putting their customers first.
James Munro is head of National Trading Standards Estate and Letting Agency Team. Join the conversation at www.ntselat.uk.