Mr & Mrs Clarke has launched a recruitment campaign in a bid to boost market share.
The hybrid agency, which operates a self-employed business model without a high street office, is looking to add to the 14 franchised partner agents it already has in place.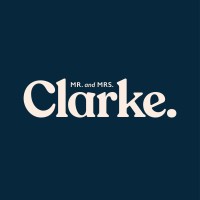 The company is hoping to appeal in particular to experienced agents, including those working for corporate firms, that are well-established in their local area.
The firm's co-founder Paul Clarke said: "With our new head of talent and the guiding hand of our new CFO we are on the lookout for more great partners to  jump the corporate ship and join Mr and Mrs Clarke.
"Several of our Partners have earnt in excess of £100k over the past year and with our brand, design studio and admin support we believe that we are the self-employed company of choice for the stylish and ambitious agent."
Mr and Mrs Clarke is also launching a talent show style recruitment campaign for an "in-house estate agent" who will be employed to manage the company owned sales.
"We are approached daily by homeowners who are looking for a boutique service and bespoke marketing and we need an estate agent who is capable of handling these from valuation to completion. This agent also needs to be able to increase the number of sales and ultimately build a team," co-founder Alex Clarke explained.
Instead of asking for CVs and a covering letter, Debra Tuck, the head of talent is asking estate agents to send a video of themselves selling their home, garden or local area.
Tuck said: "We are looking for a modern estate agent. The videos don't have to be perfectly edited, but it is what they say, how they carry themselves and their approach."