Lettings firm Monkey vs Owl (MOVO) has expanded its online capabilities to provide a national service for private landlords, with a view to cutting out letting agents.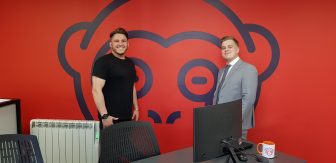 The Derby-based company, which launched in 2017, initially focused on marketing and managing local properties aimed at young professionals and students. But Monkey vs Owl has now invested to further develop the capabilities of its online platform, increasing the remit of their service nationwide.
This new platform enables landlords to take control of their property management and market their properties to prospective tenants online from £3 per listing per week. The aim is to cut out letting agents.
Landlords also have direct access to prospective tenants who can book and manage viewings online via Monkey vs Owl's booking system, or alternatively contact the landlord directly.
The new platform also features a 'Landlord Verification' option, which allows landlords to be validated by Monkey vs Owl.
Monkey vs Owl sales director James Lomas said: "Despite being a relatively young company in a highly competitive market, we have grown steadily over the past two years – using innovative technology and a transparent service to both landlords and tenants."
He added: "Our plan was always to broaden our services [beyond Derby] across the UK and we have invested heavily to expand the capabilities of our online platform and continue our ethos of taking the hassle out of renting both for landlords and tenants.
"This platform is designed to be accessible to everyone. It effectively puts the power back into the hands of landlords – enabling them to quickly upload property details and have direct access to prospective tenants."
Lomas continued: "We are also able to provide managed services if required such as tenant viewings, insurance, tenancy agreements and property maintenance which we coordinate through a national network of agents based in each town and city and contractors who we have vetted and trust to carry out any work required.
"This is an exciting new phase for Monkey vs Owl as we start to expand across the UK."