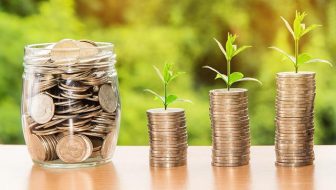 Mortgage payments are set to increase by around £3,000 a year for approximately four million homeowners next year, the Bank of England has warned.
In its Financial Stability Report, published yesterday, the Bank said economic conditions had deteriorated and the risk of households defaulting on debt has increased.
People with a fixed-rate loans due to expire by the end of 2023 are facing average repayment hikes of around £250 a month as they are forced to move onto a higher interest rate.
This would mean that mortgage costs surge by £3,000 a year for many families who are already seeing their finances stretched to breaking point during the cost of living crisis.
The new estimate is based on market lenders' interest rates at the end of November. The Bank's base rate is currently set at 3%, but is set to increase again tomorrow – possibly to 3.5%.
The BoE predicted that 2.4% of households would find themselves with mortgage payments that they would find hard to afford.
"The risk that indebted households will default on loans, or sharply reduce their spending, has increased," the report said.
Responding to the latest summary and report from the Financial Policy Committee, Nathan Emerson, chief executive of Propertymark, commented: "The announcement from the Financial Policy Committee paints a brighter picture than first imagined. Despite mortgage, energy and other costs rising, it is reported that households are in a better financial position than predicted when compared to the global recession in 1990 and the financial crisis in 2007/8."
The Bank said average mortgage rate rises in 2023 would mean the typical household would see payments rising from £750 to £1,000 – equating to around 17% of average pre-tax incomes. Over six million households will see mortgage payment hikes by the end of 2025.
But Emerson said that agents are reporting that mortgage rates and offers are starting to improve.
He added: "With a rebalance being seen within the market in terms of house prices and competition for homes, people are keeping a close eye on trends and continuing to move more sensibly compared to previously seen."