More than 1.4 million loans have supported businesses and protected jobs across all sectors, including property.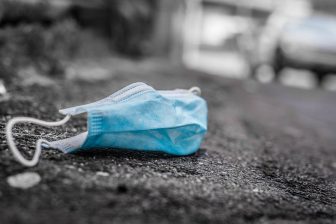 Government figures show that the retail and construction sectors have benefitted the most, demonstrating how government support is helping those impacted hardest by the pandemic.
Support has been spread across the country, with regions receiving loans proportionately to the amount of businesses located there. These loans are in addition to furlough, the self-employment income support scheme and business grants, as part of the government's £280bn support package to protect jobs during the pandemic.
The Chancellor Rishi Sunak commented: "Throughout this crisis, we have provided more than £280bn of support to protect jobs and livelihoods up and down the country.
"We are committed to continuing to ensure jobs are protected and opportunity is created."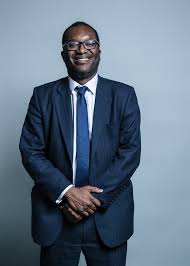 The £280bn invested by the government to protect millions of jobs includes the £4.6bn the chancellor announced last week in one-off top up grants for retail, hospitality and leisure businesses worth up to £9,000 per property to help businesses through to the spring.
Business secretary Kwasi Kwarteng said: "These figures show very clearly that we have delivered on the solemn promise we made to support businesses across every part of the UK.
"While there are still tough times ahead, we will continue to offer all the support we can to protect jobs and keep businesses afloat so we can look to not only restart our economy, but build back better from the pandemic."
CBILS
| Region | Value of loan offered (£) | Number of loans offered |
| --- | --- | --- |
| East Midlands | 1,297,778,540 | 5,273 |
| East of England | 1,766,950,464 | 7,460 |
| London | 3,847,934,021 | 12,495 |
| North East | 493,314,081 | 1,994 |
| North West | 1,959,152,472 | 7,563 |
| Northern Ireland | 496,806,683 | 1,501 |
| Scotland | 982,517,603 | 4,144 |
| South East | 2,824,103,231 | 11,260 |
| South West | 1,534,026,632 | 6,416 |
| Wales | 503,355,434 | 2,228 |
| West Midlands | 1,486,023,928 | 6,077 |
| Yorkshire and The Humber | 1,260,361,190 | 5,415 |
| Unspecified | 67,328,939 | 190 |
Bounce Back Loans
| Region | Value of Loans Offered (£) | Number of Loans Offered |
| --- | --- | --- |
| East Midlands | 2,684,725,529 | 91,348 |
| East of England | 4,192,234,249 | 137,741 |
| London | 9,946,815,769 | 295,692 |
| North East | 1,249,741,795 | 44,858 |
| North West | 4,512,329,695 | 152,188 |
| Northern Ireland | 1,172,538,374 | 38,181 |
| Scotland | 2,496,404,756 | 86,062 |
| South East | 6,018,627,864 | 199,574 |
| South West | 3,275,798,746 | 116,063 |
| Wales | 1,524,813,850 | 55,094 |
| West Midlands | 3,520,737,158 | 114,715 |
| Yorkshire and The Humber | 2,986,264,487 | 101,197 |
| Unspecified | 62,547,705 | 2,017 |