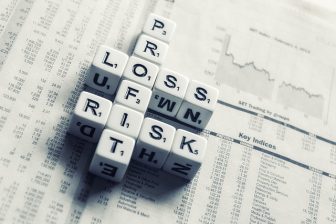 The Scottish government needs to make clear whether it is official policy that the increase in additional dwelling supplement (ADS) announced in the recent Scottish budget is intended to be a disincentive to property investment as recently stated by Green MSP Ross Greer.
DJ Alexander believes that that the Scottish government needs to comment on Greer's recent statement on Twitter that "Raising the ADS will raise £34m for public services I hope it also acts as a disincentive to second/holiday home ownership, which hollows out rural communities and forces young people to move elsewhere"
David Alexander, the chief executive officer of DJ Alexander Scotland, says there needs to be clarification over whether this is Greer's personal view or is Scottish government policy as there are serious implications for investment in property in Scotland.
If this is government policy, then this is a clear indication that investment in the private rented sector (PRS) – which is also affected by the increase in ADS from 4% to 6% – is being actively discouraged by first minister Sturgeon and her colleagues.
Alexander commented: "I think the Scottish government needs to be clear on this issue because there are hundreds of thousands of tenants living in the PRS whose homes are at risk if there is a direct policy to close this sector down through legislation. They owe it to the many institutional investors, private landlords, and others to indicate whether they are now actively discouraging all investment in Scotland so that they can decide whether they want to continue to invest in the property sector."
"Obviously if this is their political decision to close down the PRS for investment then it is only fair to give a five-to-ten-year indication of their policy with some guarantees about how they will manage the housing market in the future."
He continued: "As far as I am aware the Scottish government has not implemented any plans to provide homes for the hundreds of thousands of people currently living in the PRS. If they intend to disincentivise investment in property in Scotland, then they must ensure there are appropriate policies in place so that tenants have suitable replacement homes. This must be a priority if tenants are not to be left homeless by this policy."
"Given that the social housing waiting list has grown by nearly 10,000 in the last year alone to 144,900 there is very real demand which is not being met and the current policy toward the PRS is only damaging the hopes for tenants to find homes to live in."
Alexander points out that the Scottish government policy keen is to encourage immigration from the EU, but he questions how these people will be housed: "They will not be eligible for social housing and are unlikely to buy so there needs to be an answer as to where these people will be housed if not in the PRS.
"Equally the argument that removing second/holiday lets from the housing market is the intention begs the question as to where the people in these areas will work if there is no tourist trade. If this is to be a coherent policy, then there needs to be substantial job creation in areas which find their tourist trades suddenly depleted because there is no accommodation for visitors to stay in."
He added: "There is also an assumption that removing short term lets and second homes and the PRS will somehow result in more homes being available for tenants to buy. Unless there is also to be a policy of compulsory purchase of homes or a collapse in the prices in the housing market, I cannot see how this will make any difference in the ability of tenants to buy homes. Again, perhaps the Scottish government will be able to provide some answers to these questions."
"With signs that landlords are already leaving the market, with buy to rent and PRS housing projects being put on hold, and with continued uncertainty over the Scottish governments' underlying aims there needs to be clarity and it needs to happen now.
"Ross Greer's comments indicate that there may be policies planned which are aimed at permanently undermining the PRS and if this is the case then the Scottish government needs to state clearly what it intends to do and the underlying reasoning behind these moves. So far, we have had rhetoric without detail. If the intention is to discourage outside investment in Scotland, then so be it but the implications will be severe and the Scottish population, its tenants, and landlords, need to be informed."