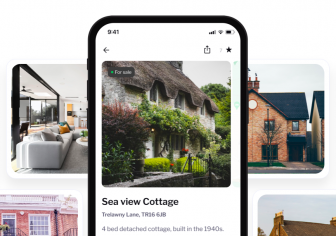 PropTech company Nokkel has announced the launch of version 5.0 of its mobile app.
Nokkel is designed to help buyers find off-market properties and directly engage with potential sellers. The latest development is aimed at enhancing the service by using added data to increase accessibility and transparency.
The new functionality on the Nokkel app includes enhanced 'searchability' of homes through integrations with Google Maps. Added information about properties and surrounding areas includes EPC ratings on homes, more pictures and details of nearby services such as transport links and recreational areas.
The updated app marks the next phase of the Nokkel growth story, following the announcement of a capital raise
in September last year, underpinning integration with FNZ's wealth management platform.
Roland Whyte, CEO and founder of Nokkel, commented: "Nokkel has taken this considered step amid persistent economic uncertainty and a volatile UK property market.
"Many plans for buying and selling of property have been disrupted in the last few months and this will continue to be the case in 2023. The ability to access wider information on property gives a level of transparency, which allows our users to take control of their current position in the UK residential market."