Michael Jones & Company, based in Worthing, has acquired Symonds & Reading.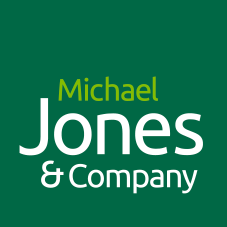 The acquisition by the independent agency, further expands their flagship town centre office, which will now also cover the Ferring area.
Symonds & Reading, previously owned by Ian and Jo Ward, manages more than 500 properties throughout the West Sussex area.
Ian and Jo Ward will both join the Michael Jones team as consultants.
The acquisition of Symonds & Reading, which will now trade under the name Michael Jones & Symonds Reading, comes off the back of several letting mergers with Bacon & Co in September 2017, Curtis & Son in May 2019 and Easylet in October 2019.
Michael Jones & Company's CEO, Mike Jones, said: "As a business we see great value in growing and developing our sales and rental business.
"We are delighted to announce we have exceeded our target of 2,000 fully managed properties in lettings through our recent acquisitions which will significantly contribute in strengthening our overall position as a group.
"We are actively looking for other acquisition opportunities in the area as it is an important part of the groups growth and expansion plans."