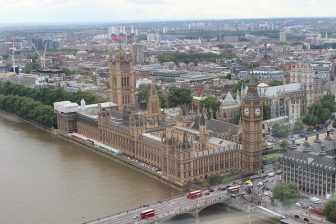 Three and a half years after the Renters Reform Bill was first pledged by Theresa May's government (April 2019) which at the time was described as a "step change" in protections for renters, ending Section 21 evictions and giving landlords and tenants more rights, the industry is still waiting for the legislation to be introduced.
The government confirmed last month that it remains committed to the policy, amid industry uncertainty caused largely by the ill-fated Truss administration.
A government leak to the press in early October suggested that the government may not proceed with the Section 21 ban, before Truss U-turned on it at Prime Minister's Questions amid ever-growing confusion when it came to housing policy.
The new deal for private renters was published in mid-June explaining the improvements to be made to the rights and conditions for millions of renters; designed to ensure that they live in decent, well looked-after homes as part of the biggest shake up of the private rented sector in 30 years.
The government at the time said that the white paper marks a generational shift that will redress the balance between landlords and 4.4 million private rented tenants.
It is meant to provide new support for cost-of-living pressures with protections for the most vulnerable, and new measures to tackle arbitrary and unfair rent increases. This is part of a wider reform agenda to improve lives and level up the country, delivering more housing and greater protections for tenants and homeowners.
And so, when will the 'new deal', which includes the scrapping of the so-called 'no fault' section 21 evictions – that allow landlords to terminate tenancies without giving any reason – actually be introduced?
Housing secretary Michael Gove was pressed on the issue yesterday during an interview with Nick Robinson on BBC Radio 4's Today programme.
"It is vitally important that we stand up for tenants," he said. "Everyone has a right to a home fit for human habitation and in doing so we will bring forward legislation that we give them better protection."
Gove confirmed that the legislation is also designed with landlords in mind.
He continued: "The legislation will also help those landlords who are dealing with the tiny minority of tenants who are either anti-social or deliberately attempting not to pay their rent, so that they can also be dealt with as well."
When asked by Robinson when it is that the Renters Reform Bill will be introduced, Gove added, "It will come next calendar year – in 2023."
The wait continues.