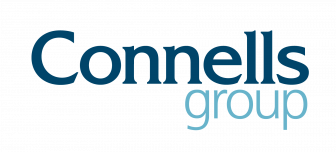 MBT Affordability's partnership with Connells Group will be extended to all Countrywide advisers, it has been announced.
The affordability platform, which is already available to various Connells Group subsidiaries, provides brokers with accurate calculations of how much their clients can borrow from a panel of more than 40 residential and 66 buy-to-let lenders, based on affordability.
Graham Closier, Connells Group mortgage development director, commented: "Due to its accuracy, simplicity and speed, the affordability tool has proven to be a big hit with our mortgage consultants since we partnered with MBT in 2019.
"The tool gives our consultants the confidence to accurately present affordability results to their customers quickly, rather than spending time manually calculating affordability for multiple lenders.
"We're delighted to roll out the platform to our Countrywide consultants and look forward to realising the benefits of our extended partnership."
Tanya Toumadj, CEO at Mortgage Broker Tools, added: "We are extremely excited and proud to extend our partnership with the UK's leading estate agency and property services provider.
"We have worked with Connells Group since 2019 and this launch of MBT Affordability to all Countrywide advisors is testament to just how much the platform is able to help brokers in their daily role.
"Connells Group has steadily launched MBT to more of its brokers as they have seen the real business benefit it provides, and we are excited to partner with them on their incredible growth journey."