The chief executive of Propertymark, Mark Hayward, is to postpone his retirement and take on a new role of chief policy advisor at the organisation, supporting members across all divisions.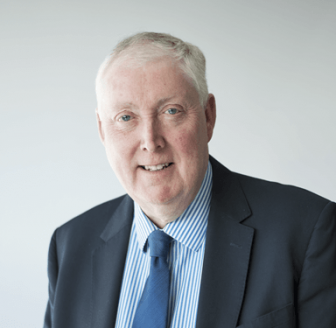 Hayward has been chief executive of the estate agent's division of Propertymark for seven years, having previously been a board member and chair of the board for four years.
During his tenure he has been instrumental in the creation and establishment of the Propertymark brand, with its emphasis on consumer protection and the need for a single voice to represent the interests of the property industry.
Hayward has represented members across a huge range of issues to both government and the media, most recently advocating for business rate relief for estate agents and the inclusion of commission within furlough calculations to support members impacted by Covid-19.
He has long called for sector regulation and was an integral part of the Regulation of Property Agents Working Group, which was formed by MHCLG and chaired by Lord Best, to advise government on how to make regulation of property agents a reality.
Hayward will now support the new CEO Tim Balcon to restructure the policy and external affairs activities and ensure the different disciplines across Propertymark are represented equally and effectively across the UK.
Tim Balcon, CEO of Propertymark, commented: "I am delighted that Mark has agreed to stay on for a further 12 months, this will ensure continuity of support to our members at this unprecedented time.
"Mark's experience will be invaluable in the transformation programme and will give us time to ensure we get the right calibre and experience within the team to build on our work with industry partners, stakeholders and authorities across the UK."