Lloyds Bank is planning to move into the residential property market as a large private landlord, according to The Financial Times.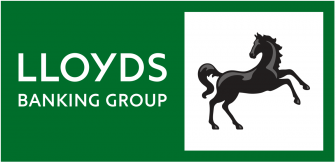 The bank, which is Britain's biggest mortgage lender, is reportedly looking for new sources of revenue with interest rates at record lows.
Under the plan, called "Project Generation", Britain's biggest retail bank will buy and rent out new and existing properties across the UK, as it looks to boost profits.
Lloyds Banking Group saw its profits tumble by 72% to £1.2bn last year as it battled with the economic fallout of the coronavirus pandemic.
The bank told the FT: "As we stated in our full-year results and our strategic review last week, we are committed to broadening access to home ownership and exploring opportunities to increase our support to the UK rental sector."
It added: "We are committed to broadening access to home ownership and exploring opportunities to increase our support to the UK rental sector."
The BTU union for Lloyds employees warned against the idea, stating: "The private rental market is such a risky business and if things go wrong the bank's reputation could take a hammering."