A lettings and managing agent and one of its directors in Hinckley has been fined a total of £6,000 and issued with a Criminal Behaviour Order for unlawfully evicting two of their tenants in 2019.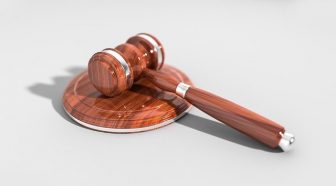 CFDP Ltd, trading as Belvoir Nuneaton and Hinckley, based in The Crescent in Hinckley along with company director Clayton Foston, was taken to court by Hinckley & Bosworth Borough Council's Private Sector Housing Team for removing the possessions and changing the locks of their tenant's flat while the tenant was unwell and staying in hospital.
Foston appeared before Loughborough Magistrates' Court for trial on Monday 29 March 2021 and pleaded not guilty to the offence he was personally accused of and pleaded not guilty on behalf of his limited company. But after a full day in court the Justice of the Peace found both parties to be guilty of an offence under Section 1 of the Protection from Eviction act 1977.
CFDP Ltd (Belvoir) was fined £5,000 for the offence, and Foston received a personal fine of £1,000. Costs for taking the case of £3,472.76 were awarded to the council and a victim surcharge of £290 brought the final bill to the offenders to £9,762.76.
A Criminal Behaviour Order (CBO) was also issued to Foston which places restrictions on his activity in the PRS and reinforces the need to act in accordance with the law. The guilty verdict also allows the victims to seek civil compensation.
The Private Sector Housing Team became aware of the offence in August of 2019 after the former tenant attended a meeting at the Hinckley Hub to discuss their housing situation and raised concerns about the process by which they were removed from their previous home in April of that year.
Madeleine Shellard, head of housing for the Borough Council, commented: "The council will not accept residents being displaced from their homes and will take appropriate action where it is required. The process for ending a tenancy is set out clearly in law and guidance so there is no excuse for failing to afford your tenants due process.
"While unlawful eviction in Hinckley and Bosworth is relatively rare this case should serve as a warning to those who may be considering it, especially after the last year of restrictions and financial challenges. Where a tenant has been displaced without the correct legal procedures having been followed the council will in the first instance look to reinstate the tenancy"