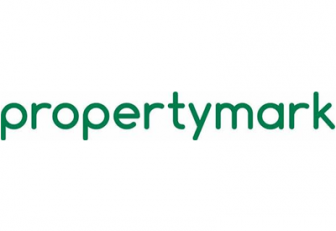 Letting agents continue to face difficulty maintaining their pooled client accounts from high street banks because they are still misinterpreting anti-money laundering (AML) regulations.
Propertymark says that it is regularly engaging with banks, industry bodies, and government officials on behalf of members who have unnecessarily had accounts closed or restricted as they fall outside of the scope of AML regulations because they do not manage high-value properties with monthly rental incomes of €10,000.
Propertymark letting agent members have reported that banks are asking them to carry out Customer Due Diligence to the level as set out in the Money Laundering Regulations when all letting agents are not legally required to do so.
Propertymark has said that one solution to this is for the UK government to remove the €10,000 monthly rent threshold and set this at zero to create consistency and cover all tenancies let in the private rented sector. Therefore, all letting agents would be required to register with HMRC for Anti-Money Laundering Supervision which would provide banks with the reassurance they need and reduce a barrier that can make it hard for agents to operate.
Banks are also being reminded that rather than making arbitrary decisions they should be referring to updated industry guidance from the Joint Money Laundering Steering Group (JMLSG). This allows them to take into account other regulatory or professional conduct obligations, and the legal requirement for all letting agents to have Client Money Protection (CMP).
As part of their membership of Propertymark, letting agents are required to provide details of valid CMP when joining and again as part of the annual audit process.
Propertymark lobbied for the JMLSG guidance to be improved and is frustrated at the inconsistency for its members because not all banks are following it. The guidance is not legally binding but has HM Treasury approval.
David Oliver, compliance manager for Propertymark, said: "This is a frustrating, time consuming and unnecessary issue for our members especially when the banking industry's own guidance from the JMLSG is clear that the legal requirement for CMP and our own regulatory rules as a professional body should be enough to satisfy any risk.
"For letting agents, it is simply not feasible to have separate accounts for each of their clients or even necessary if they are Propertymark members because of the protections in place through our compliance process that requires them to provide details of their CMP on an annual basis.
"We are continuing to engage directly with banks, the financial sector and governments and would also encourage any members that have pooled client accounts closed to use the JMLSG guidance and their Propertymark membership to confidently challenge those decisions."
Propertymark, which offers a range of training courses related to Client Money Protection and Anti-Money Laundering, says one solution is for letting agents to use a Client Accounting Service Provider (CASP), which is a third-party organisation that manages client money on behalf of the agent.