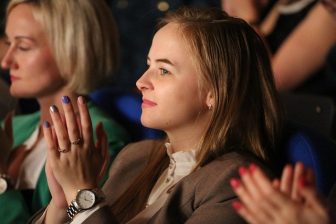 Less than one in ten estate agencies launched last year were started by women, research has shown. 
Companies House data analysed by Instant Offices found a total of 3,408 'real estate agencies' were registered in 2022 – a 42% increase compared with 2021. 
However, just 259 were launched with a female director – only 8% of last year's total. 
And the research found the numbers fell year-on-year. In 2021, 377 estate agencies were launched by women among a total of 2,396 agencies, meaning 15% were led by females.  
These findings support other studies such as the 'Real Estate Balance Industry Survey' released in February. They found the gender gap between middle management and senior leadership had not only persisted but worsened since their first survey in 2016.
A report around the survey stated: "Based on company responses, between 2016 and 2022 women represented approximately 40+% of the UK real estate workforce for graduate entry level to middle managers, but after that the numbers drop sharply at senior levels. Worryingly, this drop-off appears to be following a downward trend since 2016." 
Strides have been made within the industry to bring it more into balance such as last month's first Women in Estate Agency conference held in London and attended by around 250 delegates. The day was organised to provide useful advice and guidance for women in their careers. 
John Williams, chief marketing officer at Instant Offices, said: "Research shows that 54% of small businesses, 64% of medium ones and 59% of large companies reported improved business outcomes when implementing initiatives to improve gender diversity.
"Studies have also shown women score higher than men in most leadership skills."  
Overall, the agencies started last year were predominantly launched across London, Birmingham, Manchester, Glasgow and Leicester. 
Event held by Women in Estate Agency Group receives 'phenomenal' feedback