Since January 7th, the Leasehold Sector has been recovering from an impromptu and knee jerk government press release, regarding their intention to reduce the costs of lease extensions and enfranchisements for leaseholders. Doing so by prescribing the rates to calculate the premium, as well as by removing marriage value.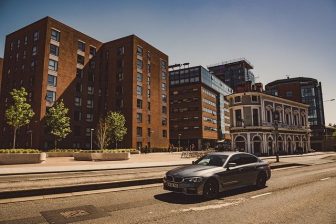 Removing marriage value was the big headline, a 'vote winner' some may say, but the devil is in the detail. Lease extension premiums are made up of various factors and by simply adjusting other variables such as deferment rate (the discount rate used to calculate the reversionary value of the leasehold Interest,) the eradication of marriage value would be nominal and in some cases the premium could even be higher than a premium with marriage value.
As a firm of surveyors who handle around 500 cases a year, we have been inundated with enquiries about whether or not clients should withdraw from the process of extending their lease. Our advice is to approach this option with severe caution. We do not believe the drastic changes promised by the government will even resemble the final legislation produced, based on all of the pending Human Rights appeals we expect to see, as well as the sheer gravitas of what the government is planning or attempting to do.
As a leasehold valuation firm and a leaseholder myself, I fully endorse reform of the sector. However, the government making promises they can't deliver is potentially catastrophic for the property sector, with virtually every chain in the UK having a leasehold flat involved. Buyers are increasingly looking to withdraw from purchases or renegotiate the price due to these promised changes, which to a layman appear to already be in place. They simply are not; we are at best at least 3-5 years away from any tangible changes and again as I've already mentioned, the phrase 'Watered down' seems appropriate.
The question we get asked a lot is about what happens to existing cases. As it stands, there's no change, cases continue to proceed. Negotiations may be affected if a freeholder decides to take a view on matters, however we are not expecting this. Freeholders may look to extract as much value from their asset as possible. Every freeholder is different but in reality, I doubt very much there will be any impact on the current premiums paid and awarded by the first Tier Property Tribunal. The valuation date is locked in and the lease extension will reflect the market at this time; as it stands, marriage value is very much payable. We do not envisage any retrospective action at this point but there may be compensation payable in the future.
Our stance to clients is to press on with their case, whether that is a sale or a lease extension. Costs will have already been incurred on both sides and you will be liable for them whatever happens. If your client is selling and needs a lease extension, regrettably, it's not something that can wait. However, they may experience some negotiation on the agreed price. Our advice if you do have a short lease seller, would be to never drop the price and in turn, potentially look at upping the price but again it is very difficult to say by how much specifically. By following our guidance to not drop the asking price, short lease flats should become more desirable.
If your clients are simply looking to extend their lease, they may wish to hold out and wait, but we do urge caution with this approach. As discussed, it may be two-five years and the cost of waiting could outweigh any potential benefits.
We find ourselves very much in the hands of MP's, who sadly do not understand the metrics behind the property market and what makes the market move. The housing market does not thrive on uncertainty, which is exactly what we are currently facing at the moment. Beyond the completely irresponsible press release regarding leasehold reform, we're also faced with the complete and utter devastating farce that is the remedial works to cladding, leaving people as prisoners in un-mortgageable homes and the dithering over whether or not to extend the SDLT holiday. We urge the government to give the sector clarity, timelines and most importantly, certainty.
Colin Horton is managing director of Hortons.