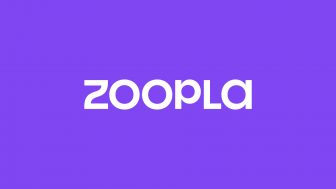 Leads to agents via Zoopla's app are up 58% year on year, while downloads of the app have increased by 13%, according to the property portal.
Zoopla also reports that its marketable database has also increased by 104% in the past year, ensuring a larger pool of high intent home hunters and sellers can be reached
The property website says that 10% of the total UK housing stock is now being tracked via Zoopla's My Home experience thanks to the company's record investment in marketing.
Zoopla adds that agents are now starting to benefit from its new 'Vision', unveiled earlier this year, and the subsequent launch of a range of new innovations.
Zoopla has invested in improving its app and this is paying dividends for agents, it is claimed, with leads said to be up 58% year-on-year.
Other improvements made to the app have generated strong initial results with a seven-time increase in the number of consumers engaging with valuation enquiries, and a 30% increase in valuation leads, according to Zoopla.
Zoopla adds that investment and commitment to innovation has driven a series of improvements to its website and these are having real impact for agents.
Home hunters are, Zoopla claims, 37% more likely to contact an estate agent as a result of a search on the new results page while the likelihood of users sending a lead from the listing detail page has increased by 22%.
In the six weeks since the launch of 'In-Search' ads, over 140 branches have purchased the product, which means 6.4m In-Search ads impressions have already been delivered across the UK.
'In-Search' ads allow agents and housebuilders to showcase their brand to highly engaged users as they search on the most visited page of Zoopla's website. The average click-through rate of the product has also seen a rapid uplift, having doubled in under two months to more than eight times that of similar products.
To continue to create a future seller pipeline for agents, Zoopla is continuing to invest in its My Home experience.
Since the launch of My Home and the start of its latest marketing campaign in April, the number of properties being tracked has risen to 10% of total UK housing stock. Users who are tracking properties can then be nurtured and connected with a Zoopla agent when it's time to sell.
These potential sellers are also being used to create targeted vendor and landlord campaigns and contribute to Zoopla's marketable database, which has grown by 104% in the past year.
Zoopla says that it is delivering greater value for agents through its Product Research Panel ensuring that agent feedback directly influences future innovations.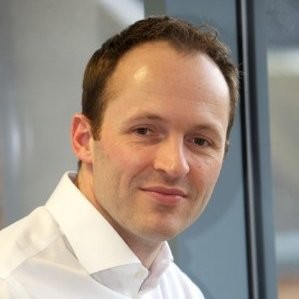 Since launch earlier this year, nearly 200 agents have joined the panel and feedback from the group has led to enhancements to Zoopla's Valuation Booster, while a cohort of the panel was also involved in testing 'In-Search' ads before launch.
Andy Marshall, Zoopla's chief commercial officer, said: "I'm delighted with the progress we have made delivering more value and innovation to our customers and with plenty more to come in the second half of the year, we're not resting on our laurels.
Our focus now is pushing ahead to ensure our customers are best equipped to make the most of the record demand and we are excited about helping them do that."