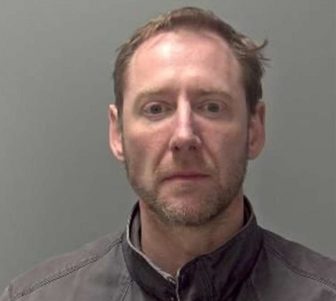 An ex-estate agent, who was last week sent to prison for assaulting his partner, has been charged with two counts of fraud.
The charge was brought by Suffolk Trading Standards relating to matters linked to his former Newmarket estate agency business in Wellington Street.
Smart pleaded not guilty to both counts, and a pre-trial hearing date has been set for 21 January.
Smart was last week sentenced to 28 months in jail for an unrelated incident after attacking and attempting to smother his partner in an assault described by a judge as "cruel, manipulative, calculated and violent".
During the trial at Ipswich Crown Court, which began in November before being adjourned, due to the judge having to self-isolate for two weeks owed to Covid, jurors were told that Smart had let himself into his partner's house during the early hours of the morning, and attacked his partner. He allegedly threatened Danielle Minns with a knife and repeatedly attempted to force a pillow over her face as she lay in bed.
Judge Emma Peters said: "Your actions were cruel, manipulative, calculated and violent, with hate-filled ranting and blaming of Miss Danielle Minns for everything, which is classic domestic abuser behaviour.
"Your behaviour that night was you overbearing her will and doing what you want."