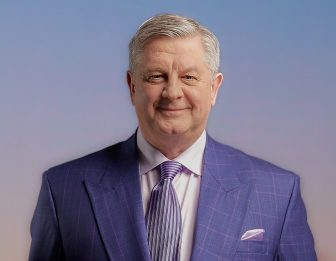 Despite the rumblings about whether or not Strike is going to make a bid for Purplebricks, the fact that Purplebricks' share price has remained so low, closing at just 6.94p yesterday and having dropped to its lowest ever figure of 6.36p recently, suggests all is not well in the home camp.
By now, I'd expect to see carefree investors taking a gamble on Purplebricks' shares at rock bottom prices and a raft of curious purchasers chasing after a bargain business, if they genuinely felt it was the future of estate agency. But the sums don't add up.
This is a business that six years ago was worth a reported £1.7bn – and now stands at just £20m. By its own admission, it is expected to show a loss of up to £20m for the past financial year, hindered by the challenging trading conditions. Oh, how upset I'd be if I was one of its investors.
From research we've undertaken, we can see its stock level since January 2021 has dropped by 44.1%! That's more than 8,000 less listings to sell. Their original goal was 10% market share which is now in tatters as their market share currently stands at just 1.6%.
Having failed with its overseas expansion, plus having set aside a considerable sum for lettings compliance errors, and also reportedly still facing a class action from former self-employed agents through Contractors 4 Justice, I can't imagine its own sales particulars make attractive reading. If it can't sell its own business, how can it sell properties, I hear you ask!
I stress I'm not offering any financial advice here, just observational commentary from someone who has been in this business for a very long time. Purplebricks has had a decade to prove its business model works – and it simply doesn't, which is why we're sitting here today waiting to find out whether Strike, which has its own financial woes, is planning to buy its rival or whether there's another bidder waiting to give a slight nod of the head, like a last-minute punter at Sotheby's as the hammer comes down. Strike has been given until May 10th to decide whether to make a formal offer or not.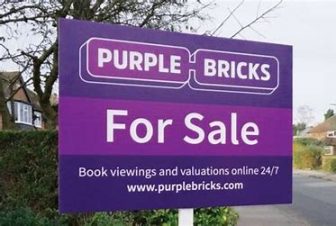 The most curious aspect for me is why anyone would want to take on a property portfolio where the upfront fees have been banked and, no doubt, already spent. Clearly, there are some rich pickings with associated conveyancing and financial services and it will be interesting to see if Purplebricks is sold in its entirety or whether it will be chopped up into components.
It's also gone very quiet on other potential bidders, like major shareholder Axel Springer, the German publishing giant. But then when you've already ploughed well over £160 million in a low-fee model that simply doesn't work, why would you throw more good money after bad? And what do we read into the fact they've pulled their man off the board? Might they bow out completely and take a bath as far as their investment is concerned? It certainly feels like the business is heading to a watery grave. If they had faith in the future of the business, wouldn't they stay on the board to protect their very depleted investment?
Perhaps Purplebricks co-founder Michael Bruce, who left the business four years ago to concentrate on Boomin, another venture that failed, is genuinely waiting in the wings, preparing to swoop in and save the day, like Superman preparing to rescue Lois Lane.
As for customers, there is nothing worse for confidence than when a business is on the ropes. Would you want to place your home on the market with an agency that is struggling? Or choose to work for it when its future is uncertain?
Recent analysis from the financial markets forecasted falling income, plus they're burning through cash, despite their fee increase. Will their drive to digitise further and increase their lettings book happen quickly enough to make a difference?
My final point is this, for estate agents everywhere. Our costs are spiralling – whether from energy prices, lease cars, fuel, salaries, office costs, property portals, advertising and so on. We cannot sustain low prices, trying to compete with these failing low-cost models that have pushed everyone to the brink. It really is time to charge what you are worth. Let Purplebricks be a lesson to those who don't.