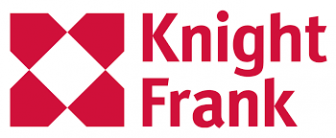 The Bank of England's decision to increase interest rates from 0.5% to 0.75% last week in response to inflationary pressures had been widely predicted.
Given that inflation reached a 30-year high of 5.5%, it is expected that interest rates will rise even further in the coming months, which largely explains why mortgage rates are rising.
The last time the rate was as high was in March 2020, before the pandemic triggered a prolonged stamp duty holiday, a supply squeeze and double-digit house price growth.
It is premature to say prices will now slow down notably but an annual increase of 12.6% recorded by Nationwide in February does not  feel like it has a long shelf-life, particularly when you factor in the cost-of-living squeeze, according to James Cleland, head of Knight Frank's country business.
"If a good property comes on at a good price, it will sell under competition," he said. "However, it's no secret that there are more headwinds out there and buyers have become slightly more realistic. For owners thinking about bringing their property to the market, it means the next few months represent a window of opportunity while demand remains so high."
In another sign that single-digit house price growth may be on the horizon, borrowers are becoming more prudent because of higher inflation.
Simon Gammon, head of Knight Frank Finance, reports that lenders have been withdrawing their best rates in recent weeks, which is increasing borrowing costs.
"People are beginning to push themselves less," he said. "They are asking how much they can afford to repay per month rather than how much they can borrow overall."
Banks will become more cautious themselves as higher outgoings feed through into bills.
"Some people have started to curb how much they borrow but in six months' time they may not have that choice," Gammon added.
This mood of caution chimes with research released last week by the Home Builders Federation, which found buyers are increasingly concerned about the energy performance of the property they are buying as a result of spiralling fuel costs.
"The pandemic has brought a period of eyebrow-raising house price growth," said Tom Bill, head of UK residential research at Knight Frank. "Demand is ferocious and mortgage rates are low, but the clock is ticking for buyers and sellers."