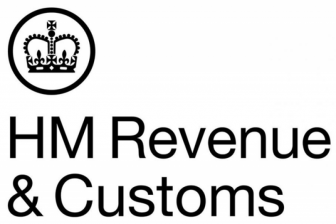 The number of property transactions completing in November increased by 24.3% compared with October, according to the latest data from HM Revenue & Customs (HMRC).
The data reveals that there were 96,290 residential transactions, on a seasonally adjusted basis, a significant rise on the previous month. But this was down by 16.4% on the corresponding month last year.
There was also a notable spike in the number of non-residential property transactions in the month. The HMRC data estimated that on a seasonally adjusted basis 10,840 non-residential deals took place, up 9% month-on-month and 15.9% year-on-year.
HMRC noted that the increase came following a drop in October's figures, which coincided with the end of the stamp duty holiday.
It estimates that there will be 939,750 residential property transactions across, which if accurate would be the busiest year in the last decade.
Property industry reaction:
Nick Leeming, chairman of Jackson-Stops, commented: "The figures show that whilst the effects of the SDLT holiday are being slowly edged out of national reporting, we are still seeing buyers acting with intent and being driven by lifestyle aspirations as opposed to financial saving.
"As with previous years, we expect that early January will see an uptick in activity, and certainly our branches are always asked to value many homes in the early new year as sellers look to take advantage of the new outlook. Whilst low stock is likely to continue to drive the housing market in the first months of 2022, we anticipate that the upward movement in inflationary pressures will do little to dampen transaction volumes, and that these will remain stable heading in to the new year. While wider uncertainty surrounding the new variant is a risk, many buyers and sellers are now used to transacting in this new normal and agents have been able to implement a variety of finely tuned processes to protect all parties involved.
These complex and ongoing changes to the nation's working patterns and lifestyle aspirations are continuing to fuel housing market needs and even more so as we enter 2022. House hunters are still looking for properties which are more flexible, spacious and rural than where they lived pre-pandemic, with nearly a third (30%) of Jackson-Stops branches reporting an increase in buyers requesting homes with easy access to open countryside with scenic walking routes. Should we return to a period of more restricted pandemic living, this will only heighten the determination of buyers seeking a better way of life."
Iain McKenzie, CEO of The Guild of Property Professionals, said: "Home sales strongly rebounded in November, recovering from a drop-off in October caused by the end of September's stamp duty holiday.
"The resurgence shows the strength of the property market, especially at a time of uncertainty caused by rising inflation and concerns about impending Covid restrictions.
"Demand for property far outstrips the weak supply of new homes to the market, and we expect house prices to continue their steady rise at the start of 2022."
Anthony Codling, CEO of property platform Twindig, commented: "Whilst we would caution reading too much into one month's provisional data, it seems that at first glance, the UK housing market is in good health, perhaps it is doubled jabbed and boosted?
"The bounce-back implies there is more to the underlying level of housing transactions than the impact of stamp duty holidays alone. The pandemic is having a significant impact on where and how we choose to live and where and how we choose to work (wine and cheese anyone?), and it seems that the race for space is not over just yet."
Jonathan Hopper, CEO of Garrington Property Finders, commented: "After October's post-stamp duty slowdown, the property market snapped back into gear in November as thousands of people who began their househunting in summer finally moved into their new home in time for Christmas.
"With the number of completed sales surging by nearly a quarter compared to its October level, last month the pace of transactions was brisk rather than breakneck.
"In many ways the numbers are a return to business as usual – about where they typically are at this time of year, rather than matching the superheated levels seen in much of 2021.
"The fact is that while demand from buyers remains strong, the number of homes coming onto the market is not keeping up – and this is holding back the number of transactions and steadily pushing the average prices paid up by more than 10% a year.
"For all the price momentum, the market is not free-flowing enough and the imbalance between supply and demand is still delivering metronomic price rises – even if the market's frothiest extremes have fallen away as buyers become more pragmatic in their approach, and more willing to walk away and wait if the price isn't right.
"The arrival of the Omicron variant is now prompting both sides of the market to recalibrate. Supply is set to slow as some sellers opt to hang back until the prospect of another lockdown recedes, while buyers remain committed but are becoming increasingly choosy.
"After a rollercoaster 2021 for the property market, 2022 may be no less eventful."
Andrew Southern, chairman of property developer Southern Grove, said: "Britain's property market is starting to fizz again following a lull in transactions which came with the end of the stamp duty holiday.
"After October's cliff-edge, a great wave of momentum is starting to build again with the potential for even more dramatic growth in the early New Year when we traditionally see an abundance of new listings which may go some way to satisfying the insatiable demand that still exists.
"Though the wider impact of creeping interest rates and the surge in Omicron infections is still unknown, market fundamentals remain as robust as ever going into 2022.
"There is still a great hunger among buyers for bigger homes with more outdoor space, and a successful roll-out of the government's booster jab programme combined with a more broad-based economic recovery could turbo-charge the market for some time to come."