Early industry reaction to the latest Rightmove house price index has been broadly positive, with the latest data suggesting that values look set to rise this year, owed in part to a widening supply-demand imbalance.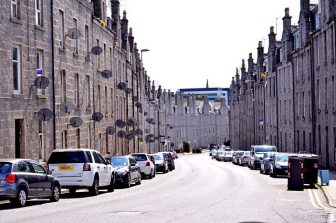 The current annual rate of house price increase stands at a historically modest rate of 2.7%, but Rightmove stands by its forecast for the year of 4% growth, originally published in December.
The latest data from the portal reveals that demand over supply has hit a 10-year high.
Industry reaction:
James Forrester, managing director of Barrows and Forrester, commented: "Not only are buyers acting with intent, there doing so on the assumption they have more money to spend thanks to the safety net of a stamp duty holiday extension."
Jeremy Leaf, north London estate agent, commented: "The latest Rightmove numbers reflect what we've seen on the ground over the past few weeks – release of more pent-up demand after a post-Christmas pause.
"The government's well-trailed Budget announcements extending the stamp duty holiday and furlough scheme, as well as introducing a guarantee for high loan-to-value mortgages has reduced uncertainty and boosted confidence.
"The easing of lockdown restrictions and accelerated rollout of the vaccine is also persuading more homeowners to make properties available for sale for the traditionally busier spring market, which will bring more balance and help to keep prices in check."
Ben Taylor, CEO of Keller Williams UK, has the following message for agents and consumers: "Hold on to your hats folks, we're now entering what is traditionally the busiest time of year for the UK property market and with the added boost of a stamp duty holiday extension, it's likely to be a wild ride."
He added: "We're seeing for sale stock fly of the shelves at an incredibly fast rate at the moment and while demand continues to exceed supply, the only way is up where property values are concerned."
Group CEO of Enness Global Mortgages, Islay Robinson, commented: "Competition for homes is high at present as buyers continue to enter the fray on mass. With so many buyers fighting it out for so little stock, it's vital you ensure you are in a proceedable position before entering the ring.
"All too often, buyers look to secure their dream home without as much as a mortgage in principle, the result of which is often the crushing disappointment of realising they simply can't secure the required level of finance.
"Although the market is extremely hot at present, many lenders are still wary of the ongoing impact of the pandemic and so they've tightened their buyer eligibility criteria considerably. The best possible start to your house hunt is to get an idea of what you can borrow, what you can afford to borrow and where this places you in the market in terms of property purchasing potential."
Tomer Aboody, director of property lender MT Finance, said: "Demand is such that more stock is definitely needed, however. Hopefully the spring and summer sunshine will bring more properties to market, with many buyers waiting to pounce.
"While we are living in such a low interest-rate environment, the market should remain bullish for a while."
Matthew Cooper, founder and managing director of Yes Homebuyers, said: "Think of the current market landscape as an upside-down duck, moving frantically above water, with very little going on beneath.
"This is exactly what we're currently seeing and while sellers may be accepting offers at an alarming speed, the decision to extend the stamp duty holiday is only adding to the long delays being seen at the back end of the transaction process, with little to no movement being made for months on end.
"Although the cliff edge has been delayed, it's growing bigger by the day and so hopefully those trying to transact have packed their mountain climbing equipment, as they'll need it come September."