An open letter from more than 50 organisations operating within the residential property sector has been published calling on the government to roll-out Unique Property Reference Numbers (UPRNs)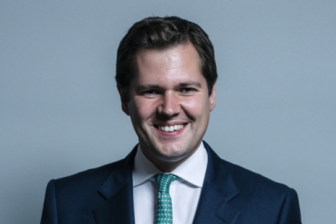 Addressed to housing secretary Robert Jenrick, the letter says UPRNs will offer a number of benefits including the elimination of unscrupulous landlords, greater protection for tenants, better enforcement of housing standards and faster and simpler property sales.
Organised by The Lettings Industry Council (TLIC) and the Institute of Residential Property Management (IRMP), the letter is also backed by many estate agents and industry organisations including the Property Redress Scheme, NRLA, RICS, Knight Frank, Savills, Hunters, Countrywide and Foxtons.
Andrew Bulmer, CEO of the IRPM, commented: "The UPRN is like attaching a number plate to a car, instead we [will] attach a unique number to all things related to properties so that each property can be uniquely identified with unparalleled accuracy."
He added: "If all the conditions outlined in the letter were to be met, we could proactively work towards the wholesale adoption of the UPRN."
Theresa Wallace, founder of TLIC, believes that that "widespread adoption of UPRN's could revolutionise the property market".
"This is a really exciting initiative which has industry support and we now need the government to add theirs," she added.
As one of the signatories of the letter alongside other leading bodies from across the residential property sector, Knight Frank  is among those that believe that the wide market adoption of the UPRN will deliver substantial benefits to UK society, the residential property sector and to government.
Beverley Kennard, associate and operations manager at Knight Frank, commented: "A Unique Property Reference Number (UPRN) is allocated to a property by local authorities and means that a full history of the property is available, regardless of if the address changes. The use of UPRNs will bring real benefits to the residential property sector and landlords and tenants."
The letter, which you can read by clicking here, details the benefits of widespread market adoption of the UPRN to society, the economy and property sector. These include:
• Improved building, consumer and market safety
• More targeted and cost-effective enforcement of legislation
• Increased protection for tenants and a reduction of rogue landlords
• The ability to speed up conveyancing and transparency in home buying and selling
• The opportunity to reduce waste, save time and empower the consumer
But the letter also calls for steps by government and for certain conditions to be met to really enable these benefits:
• All public sector data sets relating to properties and buildings should include the UPRN and a clear roadmap is needed to get to this point
• All future Government tenders and policy relating to residential properties and associated data should mandate the use of the UPRN
• There must be clear agreement about the ethical use of data in the housing market
• The UPRN must be in a clear and useable format that allows the UPRN to be widely identified and freely used and shared
• This must include the tools, the support materials and the explanation needed by the whole sector for adoption, not just the solution providers
Full list of signatories in alphabetical order:
• Advice for Renters
• Alpha Property Insight
• Association of Residential Managing Agents (ARMA)
• Base Property Specialists
• Bold Legal Group
• British Property Federation
• Building Passport
• Chestertons
• ClientMoneyProtect
• Conveyancing Association
• Countrywide
• Fexco Property Services
• FirstPort
• Fixflo
• Foxtons
• HACT
• Hamilton Fraser insurance products
• Hamptons
• HML Group
• Hunters
• Institute of Residential Property Management (IRPM)
• JLL
• Knight Frank
• Landlord Action
• Landmark
• Landscape Institute
• Marks out of Tenancy
• My Property Group
• MyDeposits
• NAPIT
• No Letting Go
• Northern Housing Consortium
• National Residential Landlords Association (NRLA)
• OSCRE International
• Premier Estates
• Property Checklists
• Propertymark
• Property Redress Scheme (PRS)
• Real Estate Data Foundation (RED Foundation)
• Rendall and Ritner
• Residential Logbook Association (RLBA)
• Residently
• Royal Institution of Chartered Surveyors (RICS)
• Savills (UK) Ltd
• The Depositary
• The Property Ombudsman (TPO)
• The Tenancy Deposit Scheme (TDS)
• The Lettings Industry Council (TLIC)
• Trustmark
• UK PropTech Association (UK PA)
• The UK Apartment Association (UKAA)