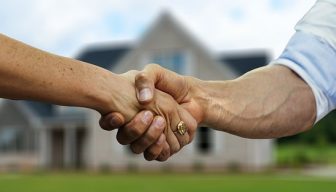 A leading specialist property litigator has warned that the new and penetrating scrutiny of insurance commissions requested by Michael Gove could have a devasting financial effect on managing agents.
The concern is that the Secretary of State for Levelling Up, Housing and Communities' actions could also lead to agent being disqualified from Financial Conduct Authority (FCA)-authorisation and RICS membership if they are found to have taken so-called "secret commission".
Richard Glover, partner, JMW Solicitors, said: "Once again Michael Gove is taking on the fight on behalf of leaseholders and this time, he intends to expose and stop the practice of managing agents, landlords and freeholders taking commissions from insurers and commercial brokers as he believes this is inflating insurance premiums payable by leaseholders.
"This move comes as another blow to residential managing agents who are already under pressure in the current economic climate, as leaseholders in managed developments and the government itself target them as a result of industry practices on "secret commission" on building insurance policies."
Gove published the letter he sent to Nikhil Rathi, the chief executive of the FCA rom 19 April 2023 where he expresses his concern at the "role of commissions in significant premium increases" and asks that the FCA "take immediate enforcement action against those brokers and managing agents that cannot demonstrate their commissions represent fair value, where they are regulated by the FCA and by RICS."
Gove hopes to bring an end to what he sees as "unfair practices" within the industry and wants changes to be implemented by the Autumn of this year.
Glover explained: "The concern here is that leaseholders are not aware of the "secret commissions" and that as a result of them being paid, the Government believes that leaseholders, in effect, are paying over the odds for insurance. The problem has been exacerbated by rising insurance costs resulting from the building safety crisis, higher premiums have resulted in higher commissions."
Glover also made the point that "in addition to Mr Gove's intervention, "secret commissions" in leaseholder building insurance could be the next big thing for opportunistic claims management companies.
"We have become aware of several companies which are now actively pushing these claims on social media which will inevitably raise awareness amongst the leaseholder and legal community. There have always been claims pursued by leaseholders in relation to excessive insurance premiums and there have been several high-profile cases on this issue in recent times, however now Mr Gove is now publicly taking on the practice of "secret commissions" we expect such challenges to become more prevalent."
The law here is not new both in terms of the statutory controls on service charge and the law on commissions: it is well established in requiring proper disclosure of commission payments. Those who do not do so run the risk of those payments being challenged and consequently being required to repay those commissions.
"This could have a devasting effect on manging agents particularly as such claims can go back several years," said Glover. "These issues are fact-sensitive and require careful consideration to understand the true legal exposure."
Managing agents will also be familiar with leaseholders' ability to challenge the "reasonableness" of service charges in the First-tier Tribunal. Even prior to the most recent events, leaseholders would often challenge their liability to pay these amounts and as more scrutiny is placed on these practices, we anticipate a significant increase in these types of challenges, potentially leaving freeholders and management companies being ordered to refund large sums of money. Subject to how those insurance commissions were received, managing agents may even find themselves exposed to action by their own clients in order to recover those sums.
Glover added: "We are aware that commissions are received in many industries and that it is not uncommon for these to be "secret" or not fully disclosed. Our understanding is that in many instances the position is no different in block management with commissions relating to insurance premiums having been paid for many years.
"However, it now appears that some parts of the industry must be ready to react to the anticipated increased scrutiny and we are advising managing agents as to the extent of any liability they may face and how to adapt their ways of operating in relation to insurance commissions."