In a surprise move, the online agent Housesimple has rebranded as 'Strike'.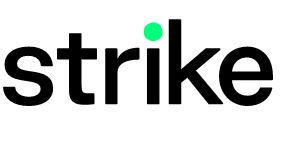 Strike is launching across the North of England with a combined ITV and Channel 4, radio and digital marketing campaign.
Sam Mitchell, chief executive officer, said:
"Strike is here to redefine the way we move. Estate agency hasn't changed for 200 years, we've been overcharged and underwhelmed. It's time for a change.
"We set out to shake up the estate agent industry last year, becoming the first estate agent in the UK to sell homes for free.
"In the process, we've become a market leader across the North, including in Manchester, Liverpool, Leeds and Sheffield.
"We've sold £1 billion of properties and saved our customers over £15 million in total fees since we launched our free service.
"But now it's time to go even further.
"With Strike, we're taking everything customers loved about Housesimple, making it more intuitive and adding a new mobile edge.
"We've launched a new app that lets you sell your home from your phone.
"And expanding across Tyne Tees, into Newcastle, Sunderland and Middlesbrough, doubles our geographic footprint and makes Strike a real northern powerhouse."
Sir Charles Dunstone, the majority investor in Strike, said:
"We are so excited to be challenging the establishment with Strike.
"We believe the way Strike blends people and technology to sell homes for free is a truly disruptive proposition that will lead to a great deal for customers."
The enhancement of Strike's digital services comes at a time when demand for online services has never been higher. Strike has created the simplest, most intuitive way to buy and sell your home — with a seamless customer journey across its new app and redesigned Strike Hub.
Strike says that the company has triple its listings since going free and that the expansion will see the creation of dozens of jobs in the North East, while the company continues to recruit in its growing headquarters.
The rationale behind the name change is not clear and is surprising given that Housesimple has had some success as a brand.
Unsurprisingly the company's revamped website makes full use of the punning potential in the word 'strike'.
"Your next home is within striking distance."
"Strike a better deal."
"Go on strike and never settle for less."
As is to be expected from Sam Mitchell, the site takes a swipe at traditional agents via some rather stereotypical insults: