House prices look set to rise sharply over the next five years, Savills said as it upped its UK property market forecasts for 2021.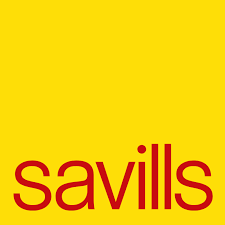 Savills upgraded its UK house price forecasts for this year to growth of 4%, compared to its previous expectation that property values would remain flat in 2021.
Over the five years to the end of 2025, it anticipates residential property price growth across the UK of 21.1%, with the greatest gains expected to be recorded in the north west and Yorkshire and The Humber.
Savills projects five-year property price growth of 28.8% in the North West and 28.2% in Yorkshire & The Humber.
Property prices in prime central London are also forecast to rebound strongly, rising by 3% in 2021, 7% in 2022, and a total 21.6% by 2025.
The new upgraded forecasts from Savills follow an unexpectedly strong market in 2020, which saw prices rise 7.3% – the first time in modern history that house prices have risen in a recession – as people's desire to move home outweighed the uncertainty surrounding jobs and finances.
"2021 is going to be a complex and uneven year, with competing forces impacting the housing market at different points," said Lucian Cook, Savills head of residential research. "But the outlook has improved since the beginning of the year given the speed of the vaccination programme, the expected relaxation of social distancing measures and government support for both jobs and the housing market."
He added: "Real-time data from TwentyCi tell us that new sales agreed remain well above the pre-pandemic norm, with the same true of mortgage approvals. That points to a strong first half which, together with the introduction of the mortgage guarantee scheme, underpins our expectation of 1.4m transactions in 2021.
"By extending both the stamp duty holiday and the furlough scheme in last week's Budget, the Chancellor has significantly reduced the downside risks in the mid-year, while a recovering economy should support price growth towards the year end."