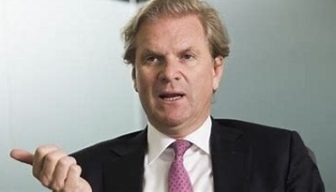 The founder of Hometrack, the property analytics business acquired by Zoopla for £120m in 2017, has launched a new 'iBuying' business that claims it can complete property purchases in less than a week, while also acting as an estate agency lead generation platform.
Giles Mackay has raised £250m from investors for Upstix, his new venture, which he is using to acquire properties at below perceived market value from sellers who need to offload a home quickly, before putting them back on the market at a higher price.
iBuyers use technology to be able to make an offer on a home at significantly below market value.
Upstix says that 'machine learning' enables data around the property market, size and age of the property along with macro indicators – such as interest rates and employment – to help determine its perceived – below market – valuation quickly.
The final offer typically involves a discount of 11% on market valuation, according to Upstix.
Where customers do not accept Upstix's valuation, the company introduces them to local estate agents to sell their property traditionally.
The company reports that it has already committed to purchase 97 homes worth £29m.
Mackay said: "While nearly every other facet of our lives have been improved by the use of technology, the housing market still functions much as it did half-a-century ago. This means that the biggest financial decision we take is often a slow, disjointed and uncertain experience. By leveraging data and technology, UPSTIX can offer a far faster and certain alternative.
"Divorce, probate, debt and the stress of chains breaking or deals that just fall away are all occasions where a quick sale can be vital. We believe creating a more democratic and transparent way to get things moving is precisely what's needed.
"iBuying is a relatively new concept in the UK, but our track record in harnessing data to make informed decisions means that we will be able to offer fair prices for houses in return for speed and certainty of sale."