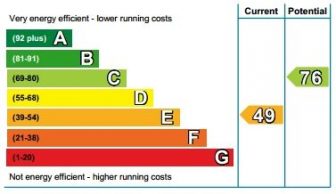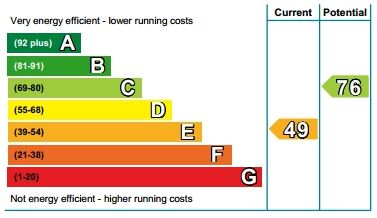 A number of homeowners would welcome reduced mortgage costs based on energy performance as the prime minister is urged to treat soaring prices as an 'emergency'.
A small survey of 300 homeowners, or those who want to become homeowners, found that 67% of respondents would consider a lower mortgage rate based on their property's Energy Performance rating an appealing element when looking at product features.
The research, carried out by BVA BDRC on behalf of Foundation Home Loans, also found that almost half – 48% – of those polled would consider improving the energy efficiency rating of their property in order to access a better mortgage product, if it paid for itself in five years.
Some 5% said they would make green improvements to their property if it paid for itself in 15 years and 24% said they plan to improve their property's energy performance regardless.
The focus on the potential allure of 'green' mortgages, with more competitive rates for properties with a better EPC rating, appears to be growing with homeowners now inclined to improve the energy efficiency rating of their home, particularly if such improvements might pay for themselves within a period of time.
George Gee, commercial director at Foundation Home Loans, said: "There's no doubting we're going to be seeing a much greater government focus on the UK's housing stock, how its energy efficiency ratings can be improved, and how that might help the UK meet its carbon emission targets.
"To that end, there appears to be a far greater appreciation of energy efficiency within the home from individuals, and it's positive to see two-thirds of all those polled saying a mortgage product with rates based on EPC ratings would be an appealing part of the overall product mix.
"At the same time, with such incentives in place, more people are likely to consider improving the energy efficiency of their properties and it's therefore important we have product availability that can support those improvements, whether for owner-occupiers or landlords."
Pressure is growing in the government over energy bills, with the prime minister Boris Johnson urged this week to treat surging prices as an 'emergency'.
Johnson is also facing demands to honour a Brexit campaign pledge to scrap VAT on fuel.
The energy price cap, which sets the maximum charge for 15 million customers on standard variable tariffs, is set to be raised again in April after a £139 increase in October that pushed annual bills to a record £1,277.
Wholesale costs have increased sharply because of higher demand from China and lower gas supplies.
The April cap will be announced by regulator Ofgem next month and some experts fear it could hit almost £2,000 a year.
Money Saving Expert founder Martin Lewis yesterday warned households that they could take a "seismic" hit to their energy bills as he urged ministers to intervene now to avoid a crisis in the market.
He said 2022 is going to be "a very tough year for many people" and "substantial intervention" is needed by the government.
Labour and some Tory MPs have been calling for the 5% VAT rate on fuel bills to be axed on domestic fuel this winter.
Slashing the levy would knock around £60 off an average household fuel bill.
Shadow chancellor Rachel Reeves said: "Right now, people are being hit by a cost-of-living crisis which has seen energy bills soar, food costs increase and the weekly budget stretched.
"That's why Labour is calling on government to immediately remove VAT on household heating bills over the winter months."
But the prime minister rejected calls to cut VAT on fuel this week – insisting that ministers would find another way to ease the cost-of-living crisis.