House prices have reached another record high as the market continues to defy expectations, boosted in part by the stamp duty holiday, but the frenzy has left many would-be buyers behind.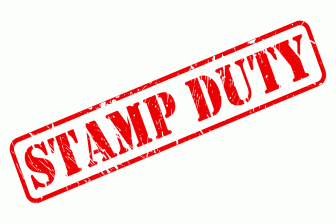 Despite the launch of a government guarantee scheme for 95% mortgages, owning a home is now further out of reach than ever for some people due to the rapid rate of property price growth recorded over the past 12 months.
According to the latest data from the Land Registry, the average price of a home in the UK hit an average of £234,474 in May, which outstrips the stamp duty saving in many parts of the country.
Keller Williams UK points out that the average 15% mortgage deposit has climbed by £11,000 in some areas of the UK market, when compared to June of last year, which is when the stamp duty holiday first launched.
At £234,474, the current UK average house price requires homebuyers to stump up £38,461 for a 15% mortgage deposit. This is £3,249 more than the average 15% deposit of £25,212 prior to the launch of the stamp duty holiday – a 9% jump.
The South West is the region to have seen the largest monetary jump in the average cost of a deposit, up £4,196 since the start of the stamp duty holiday.
The South East has also seen an increase of more than £4,000, closely followed by the East of England (£3,498) and London (£3,180).
At local authority level, Hammersmith and Fulham has seen the largest jump with the average 15% deposit climbing by £11,458 when compared to June of last year.
The initial cost of buying in Elmbridge (£11,223) and Haringey (£10,052) has also climbed by more than £10,000 as a result of the stamp duty holiday, with homebuyers in Rutland (£9,641) and Stratford-on-Avon (£9,236) also facing a considerably tougher task.
The CEO of Keller Williams UK, Ben Taylor, commented: "The stamp duty holiday is now effectively over for all but those in the final stages of a transaction due to the long market delays that have accumulated at the back end of the process.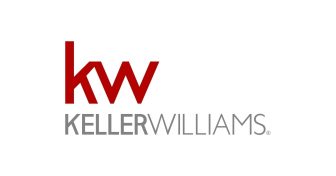 "Much like a night out when you have work the next day, it certainly seemed like a good idea at the time, but current homebuyers will be wondering if it was really worth it given that they now face a considerably larger financial hurdle to homeownership.
"This reduction in affordability has been felt right across the UK with southern regions seeing the largest monetary jump, while those in the north are facing the highest increase versus what they were paying previously.
"While the end of the stamp duty holiday will no doubt bring a natural correction to an otherwise overheating market, it's unlikely to cause prices to crash and so the cost of buying looks set to remain a tough ask for those yet to climb the ladder."
Table shows the current average house price and the cost of a 15% mortgage deposit versus the average house price in June 2020 when the stamp duty holiday launched
Location
AveHP June 2020
Average deposit June 2020 (15%)
AveHP March 2021
Average deposit March 2021 (15%)
Change in deposit £
Change in deposit %
North East
£129,432
£19,415
£145,893
£21,884
£2,469
13%
Yorkshire and The Humber
£168,083
£25,213
£188,575
£28,286
£3,074
12%
North West
£168,932
£25,340
£187,924
£28,189
£2,849
11%
South West
£259,679
£38,952
£287,650
£43,147
£4,196
11%
Wales
£167,653
£25,148
£185,431
£27,815
£2,667
11%
East Midlands
£199,061
£29,859
£219,950
£32,993
£3,133
10%
West Midlands Region
£201,785
£30,268
£220,982
£33,147
£2,880
10%
South East
£321,884
£48,283
£348,615
£52,292
£4,010
8%
East of England
£291,736
£43,760
£315,059
£47,259
£3,498
8%
Scotland
£154,871
£23,231
£166,566
£24,985
£1,754
8%
Northern Ireland
£140,841
£21,126
£149,178
£22,377
£1,251
6%
London
£479,107
£71,866
£500,310
£75,047
£3,180
4%
England
£250,865
£37,630
£274,615
£41,192
£3,563
9%
United Kingdom
£234,747
£35,212
£256,405
£38,461
£3,249
9%
Data sourced from the Land Registry UK House Price Index – June 2020 to March 2021 (latest available data)
Mortgage deposit cost based on the average mortgage deposit of 15% applied to the average house price at both points in time (Source: Trussle)
Table shows the areas of the UK to have seen the largest £ increase in the cost of a mortgage deposit as a result of the stamp duty holiday
Location
AveHP June 2020
Average deposit June 2020 (15%)
AveHP March 2021
Average deposit March 2021 (15%)
Change in deposit £
Change in deposit %
Hammersmith and Fulham
£728,128
£109,219
£804,517
£120,677
£11,458
10%
Elmbridge
£587,142
£88,071
£661,964
£99,295
£11,223
13%
Haringey
£540,014
£81,002
£607,029
£91,054
£10,052
12%
Rutland
£297,486
£44,623
£361,762
£54,264
£9,641
22%
Stratford-on-Avon
£292,268
£43,840
£353,840
£53,076
£9,236
21%
Data sourced from the Land Registry UK House Price Index – June 2020 to March 2021 (latest available data)
Mortgage deposit cost based on the average mortgage deposit of 15% applied to the average house price at both points in time (Source: Trussle)
Table shows the areas of the UK to have seen the largest % increase in the cost of a mortgage deposit as a result of the stamp duty holiday
Location
AveHP June 2020
Average deposit June 2020 (15%)
AveHP March 2021
Average deposit March 2021 (15%)
Change in deposit £
Change in deposit %
Carmarthenshire
£146,488
£21,973
£183,129
£27,469
£5,496
25%
Manchester
£172,625
£25,894
£211,107
£31,666
£5,772
22%
Oadby and Wigston
£225,760
£33,864
£275,165
£41,275
£7,411
22%
East Renfrewshire
£209,085
£31,363
£254,649
£38,197
£6,835
22%
Rutland
£297,486
£44,623
£361,762
£54,264
£9,641
22%
Data sourced from the Land Registry UK House Price Index – June 2020 to March 2021 (latest available data)
Mortgage deposit cost based on the average mortgage deposit of 15% applied to the average house price at both points in time (Source: Trussle)