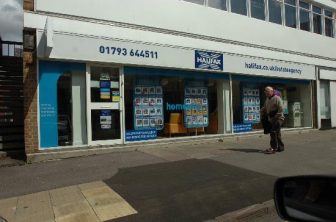 The average UK property price hit a record high of £270,027 in October, up 0.9% month-on-month, according to the latest Halifax House Price Index.
Annual house price inflation now stands at 8.1%, up from 7.4% a month earlier.
Wales, Northern Ireland and Scotland continue to outperform the UK average.
Russell Galley, managing director at Halifax, said: "UK house prices climbed again in October, as the value of the average property grew by 0.9%, an increase of more than £2,500 during the month. With prices rising for a fourth straight month, the annual rate of inflation now sits at 8.1%, its highest level since June."
Gallery explained that one of the key drivers of activity in the housing market over the past 18 months has been the race for space, with buyers seeking larger properties, often further from urban centres. Combined with temporary measures such as the cut to stamp duty, this has helped to drive up the average property price. Since April 2020, the first full month of lockdown, the value of the average property has soared by £31,516 – up 13.2%.
First-time buyers, supported by parental deposits, improved mortgage access and low borrowing costs,
have also helped to drive price growth in recent months.
First-time buyer annual house price inflation, which stands at an average of 9.2%, is now at a five-month high, and has pushed ahead of the equivalent measure for homemovers – at 8.1%.
He continued: "More generally the performance of the economy continues to provide a benign backdrop to housing market activity. The labour market has outperformed expectations through to the end of furlough, with the number of vacancies high and rising relative to the numbers of unemployed.
"With the Bank of England expected to react to building inflation risks by raising rates as soon as next month, and further such rises predicted over the next 12 months, we do expect house buying demand to cool in the months ahead as borrowing costs increase. That said, borrowing costs will still be low by historical standards, and raising a deposit is likely to remain the primary obstacle for many. The impact on property prices may also be tempered by the continued limited supply of properties available on the
market."
Industry reaction:
Nathan Emerson, Propertymark's CEO, said: "The balance of housing supply and demand continues to be out of kilter, but as people hunker down for Christmas, a seasonal lull.
"However, we know that the desire to move is still there with many UK residents – it's just the question of when they will choose to make the move.
"Because of continuing motivations, agents are predicting to see a burst of energy in quarter one of 2022, with buyers and sellers looking to the New Year to secure their new homes."
Jeremy Leaf, north London estate agent and a former RICS residential chairman, commented: "These figures are no real surprise as they mirror Nationwide's and confirm what we have been seeing on the ground – there is still plenty of life left in the market, even though buyers and sellers can no longer take advantage of government support schemes.
'However, they can still benefit from record low mortgage rates and many, particularly those entering the market for the first time, must have breathed a sigh of relief yesterday when interest rates remained unchanged. This is only likely to prove to be a temporary reprieve as a rate rise seems inevitable.
'Looking forward, we expect not much change with more demand for houses than flats, masking larger differences in percentage changes."
Lucy Pendleton, at James Pendleton, remarked: "Annual house price growth hasn't been stronger since the sunset of the best stamp duty savings five months ago.
"However, it's no magic trick. Despite the Bank of England's reluctance to raise interest rates this week, everyone knows it's coming and the only good reason to delay is if your employment situation is precarious.
"That means if someone is thinking of a move, the thought of putting it off and buying with not one but two rates rises possibly behind them by next summer is providing the motivation to just get on with it. That determination is particularly acute for first-time buyers who are more vulnerable to small rises in interest rates and often stretch their budget as far as possible.
"While some predict a cooling in demand as rates begin to rise, the opposite may be true in the short term. Even if rates reach 1% by the end of next year, it's a long way short of the 5% that many older homeowners consider normal. A tangible rush to buy could last another 12 months at least."
Iain McKenzie, CEO of The Guild of Property Professionals, commented: "The house price boom continued in October, and with an interest rate rise put on hold this week, it looks like the upwards trend will continue for the coming months.
"It's jaw-dropping to think that the average property is now worth £270,000. In November 2011, the equivalent house cost £167,757, meaning that prices have risen by more than £100,000 in ten years.
"Despite this, first-time buyers have been making the most of low borrowing rates to get on the property ladder, and are partly responsible for driving prices up."
Anthony Codling, CEO of Twindig, said: "Following on from the Nationwide House Price Index published earlier this week, the Halifax House Price index adds further weight to the argument that there is life after the end of the Stamp Duty holiday, and with Bank Rate remaining at its all-time low of 0.1% for at least another month the direction of travel of house prices is likely to continue upward, in our view."
Jonathan Hopper, CEO of Garrington Property Finders, commented: "So much for the end of the Stamp Duty holiday taking the steam out of the market.
"It's a month since the tax incentive for buyers was finally withdrawn in England, but you'd scarcely know it. The market is ploughing on regardless.
"Estate agents remain busy and there are thousands of would-be buyers looking for homes.
"The trouble is that in many areas there aren't nearly enough homes for sale. And this imbalance between supply and demand continues to drive up prices, taking the average price of a home to over £270,000 for the first time ever.
"Nevertheless the pace of price growth has cooled a touch. In September, the final weeks of the stamp duty holiday pushed the market into a sprint finish – with the Halifax data showing that the average home soared in value by £1,000 a week.
"In October the month-on-month increase in prices halved, but the loss of momentum is only relative. On an annual and quarterly basis, price inflation is still climbing – with the hottest regions seeing annual inflation well into the double-digits."
Andrew Simmonds, director at Bristol-based Parker's Estate Agents: "Another month, another record high for the property market. Though we now know rates are almost certainly going up quite soon, let's not forget that the housing market this time around is built on decent foundations, unlike 2007/08 when it was undermined by poor lending practices.
"Though it won't scupper the market, a rise in rates will impact sentiment, if only marginally. It's certainly likely to cool the enthusiasm and excitement of many buyers to pay top dollar for their next home, but that might not be a bad thing. If I am being frank, we could do with something that takes a bit of fizz out of the housing market."
Nicky Stevenson, MD at Fine & Country, said: "It seems like nothing can stand in the way of Britain's blistering housing market.
"Soaring inflation, increased taxes and the end of the stamp duty have so far failed to dampen what remains a red-hot sellers market.
"Even the threat of increased borrowing costs appears to have made little difference as the huge imbalance between supply and demand continues to fuel robust price growth right across the country.
"The frenetic pace we've seen this year has left many gasping for air and, while some still predict that the weakening outlook for the economy will eventually cause prices to flatline, in reality these pressures may take a long time to exert any meaningful effect."