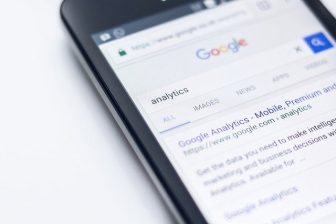 The sharp decline in property instructions over the past 18 months has left most agents feeling the challenges of winning local listings. Just last week RICS reported in its latest survey market appraisals were 8% down. With less stock available and sales opportunities, estate Agents are increasingly likely to use paid marketing channels, according to Homeflow.
As many of you will already know, Google advertising allows estate agents to appear in the top positions on the search engine, above the usual organic positions and Google my business listings. However, these adverts cost on a pay per click basis which is managed via a bidding auction in Google.
The lead generation specialist says that competitive keywords such as 'local estate agent' or 'estate agent near me' have seen bidding prices increase by 16% in little over six months. The cost for a click on Google for these terms can now cost an average of £1.54, up from £1.30 in June 2021.
Currently in London, Google suggests for the search term "estate agent near me" the top advert can cost as high as £8 for a click! People searching for this keyword has seen a decline of 18% compared to February 2021, according to the director of Homeflow, Ross McGowan.
He commented: "Page one on Google has never been such a fierce battleground. Organic Google rankings, a high listing in google maps and now space at the top of the paid via Google Ads all have their own challenges. Homeflow powers hundreds of agent websites and we have seen a huge increase in enquiries from our existing website customers, as well as new customers wanting to launch google advertising campaigns. All of them want to ensure they have the maximum local exposure for core keywords.
"Historically, agents have been relatively tentative in their adoption of paid digital marketing tactics, but in this market that is definitely changing. Google adverts are widely used by online estate agents as they can easily bid for local search traffic. But with Purplebricks, Yopa [plus many others] pulling back on marketing spend, there has never been a better time to shoot to the top of Google to win local instructions."