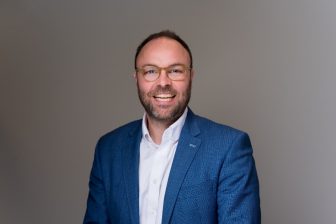 The government needs to do more to encourage people to invest in the buy-to-let sector in order to boost much-needed housing supply.
Rents are rising sharply across much of the country as demand from tenants continues to heavily outweigh supply, and the government is being encouraged to take action now to reverse the trend by supporting property investors, in light of rising mortgage costs.
Propertymark's head of policy and campaigns, Timothy Douglas, will talk about how investment in the private rented sector can be better incentivised when he speaks at the next Westminster Social Policy Forum on Thursday, 3 November.
The forum will bring together MPs and senior government officials with property sector stakeholders to discuss the way forward following the publication of the UK government's 'A fairer private rented sector' white paper.
Propertymark's research has provided evidence of the rate at which the PRS has been shrinking and the effect of recent tax changes and proposed UK-wide reform have had on its members' landlords.
It welcomes the revised stamp duty thresholds and is calling on the new prime minister and chancellor to consider going even further and give a 12-month exemption from additional stamp duty on purchases of buy-to-let properties to stimulate supply of homes to rent.
The introduction of additional rates are considered by Propertymark member letting agents to have had the most significant impact on the sector.
Douglas said: "Private landlords are important housing providers, but it's a common msiconception that all of them are wealthy. We know almost half of individual landlords rent out just one investment property and many rely on that income.
"I look forward to discussing with delegates how future policy can be designed to ensure landlords and agents keep providing tenants with a place to live and to present the case on behalf of our member agents for a review and reforms of relevant parts of the tax system that we believe can help achieve that."