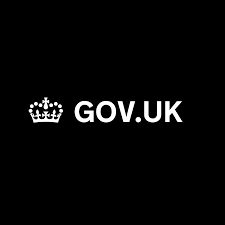 The government has released more than £2bn in levelling up funding to over 100 projects across the UK.
The £4.8bn Levelling Up Fund contributes to the levelling up agenda by investing in infrastructure that improves everyday life across the UK, including regenerating town centre and high streets, upgrading local transport, and investing in cultural and heritage assets.
A total of 111 areas have been awarded a share of £2.1 billion from Round 2 of the Levelling Up Fund.
An interactive map outlining the spread of funding across the UK can be found here.
Levelling Up Fund Round 2 – successful bidders:
Legal name of lead applicant organisation
Bid Name
Country
Bid Value
Aberdeenshire Council
Cultural Tides: North Sea Connections in Aberdeenshire
Scotland
£20,000,000
Allerdale Borough Council
Workington Gateway
England
£9,586,777
Armagh City, Banbridge and Craigavon Borough Council
F.E. McWilliam Gallery & Studio Extension and Alterations
Northern Ireland
£3,573,604
Ashfield District Council
Science Discovery Centre and Planetarium
England
£3,100,000
Bangor Marine Limited
Marine Gardens Public Realm project
Northern Ireland
£9,829,424
Barnsley Metropolitan Borough Council
Barnsley Futures (Barnsley Central)
England
£10,243,422
Bassetlaw District Council
Levelling Up  Worksop Town Centre
England
£17,968,565
BCP Council
BCP Coastal Communities Infrastructure
England
£18,159,731
Belfast City Council
Northern Ireland's Last Picturehouse – An Arts Centre for Belfast
Northern Ireland
£4,094,000
Belfast International Airport Limited
Belfast International Airport Decarbonisation Project
Northern Ireland
£2,327,928
Blackburn with Darwen Borough Council
Blackburn Growth Axis Transport Package (Southeast)
England
£20,000,000
Blackpool Borough Council
Multiversity
England
£40,000,000
Blaenau Gwent County Borough Council
HiVE
Wales
£9,360,000
Borough of Broxbourne Council
Waltham Cross Renaissance
England
£14,316,988
Borough of Telford and Wrekin
Broadening Aspirations through Education and Culture
England
£20,000,000
Boston Borough Council
The Rosegarth Square Masterplan
England
£14,846,596
Bridgend County Borough Council
Grand Pavilion Porthcawl – A Landmark Legacy
Wales
£17,998,316
Bristol City Council
Transforming Filwood Broadway
England
£14,536,470
Broxtowe Borough Council
Kimberley Means Business
England
£16,539,214
Caerphilly County Borough Council
Caerphilly Leisure & Wellbeing Hub
Wales
£20,000,000
Cambridgeshire and Peterborough Combined Authority*
Peterborough Station Enhancements and Connectivity
England
£47,850,000
Canterbury City Council
Connected Canterbury: Unlocking the Tales of England
England
£19,905,911
Cardiff Council*
Cardiff Crossrail Phase 1
Wales
£50,000,000
Causeway Coast and Glens Borough Council
Ballycastle Leisure Centre
Northern Ireland
£8,142,850
Cheshire West and Chester Council
Transforming Ellesmere Port Town Centre
England
£13,378,478
City and County of Swansea
Lower Swansea Valley: Regenerating through the Vivian Legacy
Wales
£20,000,000
City of Lincoln Council
Lincoln Western Growth Corridor (WGC) – Eastern Transport Access Scheme
England
£20,000,000
Colchester Borough Council
Co-Creation: A Contemporary Colchester City Centre
England
£19,663,063
Conwy County Borough Council
Conwy Coast to Valley Transport Connectivity
Wales
£18,620,484
Copeland Borough Council
Industrial Solutions Hub (iSH) Enterprise Campus
England
£20,000,000
Cornwall Council*
Mid Cornwall Metro
England
£49,995,000
Cumbria County Council
Energy Coast Resilient Routes
England
£17,826,697
Denbighshire County Council
Protecting Ruthin's Unique Heritage, Wellbeing & Rural Communities.
Wales
£10,955,908
Derby City Council
Assemble (Learning Theatre)
England
£20,000,000
Derbyshire Dales District Council
Ashbourne Reborn
England
£13,373,509
Devon County Council
Destination Exmouth
England
£15,765,899
Dorset Council
Weymouth Waterside Regeneration
England
£19,468,083
Dover District Council
Dover Beacon
England
£18,121,647
Dumfries and Galloway Council
Reactivating Galloway
Scotland
£17,698,660
Dundee City Council
Green Transport Hub & Spokes
Scotland
£14,400,000
East Ayrshire Council
Cultural Kilmarnock
Scotland
£20,000,000
East Lindsey District Council
Lincolnshire Wolds Culture and Heritage Programme
England
£8,091,774
East Lothian Council
Former Cockenzie Power Station Site Remediation and Preparation Works
Scotland
£11,267,841
Fermanagh & Omagh District Council
Lakeland
Northern Ireland
£20,000,000
Fife Council
River Leven Regeneration, Glenrothes and Central Fife
Scotland
£19,410,000
Great Yarmouth Borough Council
Great Yarmouth Riverside Gateway
England
£20,000,000
Greater London Authority*
Transforming Colindale and Leyton for all
England
£43,166,006
Gwynedd Council
Llewyrch o'r Llechi: future prosperity from our industrial past
Wales
£18,830,189
Harlow District Council
The Harlow Arts and Cultural Quarter
England
£19,999,265
Hartlepool Borough Council
Catalysing Hartlepool's Screen Industries Production Village
England
£16,453,891
Herefordshire Council
Hereford City Transport Package
England
£19,990,449
Hyndburn Borough Council
The Accrington Acre: Our Heritage-Led Town Centre
England
£20,000,000
Inverclyde Council
Greenock Central
Scotland
£19,390,000
Isle of Anglesey County Council
Holyhead: A culture and heritage driven transformation
Wales
£17,047,505
Kent County Council*
Dover Access Improvements
England
£45,000,000
Kirklees Council
Batley Town Centre
England
£12,003,148
Knowsley Metropolitan Borough Council
Halewood Leisure and Connectivity Improvements
England
£15,356,140
Lancashire County Council*
Levelling Up East Lancashire: Creating opportunities through greener, safer and healthier travel
England
£49,602,741
Lancaster City Council*
Eden Project North
England
£50,000,000
London Borough of Barking and Dagenham
'Up the Heathway' – Dagenham Heathway LUF Application
England
£10,883,068
London Borough of Camden
A Healthy & Connected Neighbourhood: improving the physical and community infrastructure across Gospel Oak, Haverstock, and Kentish Town South
England
£7,744,517
London Borough of Hackney
Releasing the potential of Hackney Central
England
£19,045,400
London Borough of Haringey
Selby Centre Urban Village – Phase 1
England
£20,000,000
London Borough of Lewisham
Lewisham 2025: Unlocking the economic and civic potential of our town centre
England
£19,061,696
London Borough of Sutton
Belmont Rail Frequency Improvement
England
£14,121,979
London Borough of Waltham Forest
Walthamstow Culture for All
England
£17,244,008
Malvern Hills District Council
Malvern Theatres
England
£19,941,040
Mansfield District Council
Mansfield Connect
England
£20,000,000
Mid and East Antrim Council
Carnfunnock Country Park
Northern Ireland
£6,100,018
Mid Ulster District Council
Maghera Regeneration Project
Northern Ireland
£9,058,971
Neath Port Talbot County Borough Council
Vale of Neath Heritage Corridor Visitor Attractor
Wales
£17,755,359
Newry Mourne and Down District Council
Camlough Lake Recreation Centre
Northern Ireland
£2,820,555
Norfolk County Council*
King's Lynn Sustainable Transport and Regeneration Scheme (King's Lynn STARS project)
England
£24,115,860
North East Combined Authority
Transport Decarbonisation in the North East
England
£19,597,261
North East Lincolnshire Council
Cleethorpes Masterplan
England
£18,412,039
North Lanarkshire Council
Delivering on Cumbernauld's Town Vision
Scotland
£9,225,000
North Lincolnshire Borough Council
Barton Principal Town Regeneration Project
England
£19,703,042
North Somerset Council
"If not now, when"? – a Levelling Up bid for the future of Weston-super-Mare, North Somerset
England
£19,979,570
Northumberland County Council
Northumberland Sustainable Transport Access to Jobs
England
£14,712,547
Oldham Metropolitan Borough Council
Green Technology and Innovation Network
England
£20,000,000
Preston City Council
Active Preston: Transforming Our Community Infrastructure
England
£20,000,000
Reading Borough Council
Culture and Community at Minster Quarter
England
£19,164,000
Redcar and Cleveland Borough Council
Connecting People and Place
England
£19,999,859
Richmondshire District Council
Catterick Garrison Town Centre Regeneration project
England
£19,008,679
Rother District Council
Bexhill; Culture, Community and Skills
England
£19,192,000
Rushmoor Borough Council
Farnborough Leisure and Cultural Hub
England
£20,000,000
Rutland County Council
Rural Innovation in Place – Levelling Up Proposition for Rutland and Melton
England
£22,950,690
Sandwell Metropolitan Borough Council
Haden Hill Leisure Centre
England
£20,000,000
Sedgemoor District Council
Somerset Training Academy for Health & Social Care
England
£19,715,940
Shetland Islands Council*
Fair Isle Ferry Infrastructure Project
Scotland
£26,762,313
Shropshire Council
Smithfield Riverside Redevelopment Programme and Transforming Movement and Public Spaces in Shrewsbury
England
£18,701,269
Slough Borough Council
Destination Farnham Road
England
£9,292,149
South Holland District Council
The South Holland Health and Wellbeing Hub
England
£20,000,000
Southampton City Council
Southampton City of Opportunity – Inclusive Access to Sport
England
£20,000,000
St Helens Borough Council
Earlestown: Regeneration through Culture, Community and Heritage
England
£20,000,000
Staffordshire County Council
Investing in Mid-Staffordshire's Major Road Network
England
£19,836,184
Staffordshire Moorlands District Council
Regeneration of Leek Town Centre
England
£17,110,892
Stirling Council
Stirling Forthside Redevelopment
Scotland
£19,052,300
Swale Borough Council
Sheerness Revival
England
£20,000,000
Tees Valley Combined Authority
Tees Valley: Connecting our most deprived communities to opportunity through active travel
England
£17,784,924
Tendring District Council
Clacton Civic Quarter
England
£19,958,224
The Borough Council of Gateshead
Transforming the visitor economy; Gateshead Quays and The Sage, an Arena Conference and Exhibition Centre
England
£20,000,000
The District Council of Folkestone and Hythe
Folkestone – A Brighter Future
England
£19,791,819
The Ulster Branch of the Irish Rugby Football Union
Club Capital Improvement Project
Northern Ireland
£5,125,023
Torfaen County Borough Council
Pontypool Cultural Hub & Cafe Quarter
Wales
£7,607,805
Torridge District Council
Appledore Clean Maritime Innovation Centre
England
£15,587,980
Trafford Borough Council
The Redevelopment of Partington Sports Village
England
£18,276,313
Walsall Metropolitan Borough Council
Willenhall Garden City
England
£20,000,000
West Devon Borough Council
West Devon Transport Hub
England
£13,455,000
West Yorkshire Combined Authority*
West Yorkshire Levelling Up – Bus Enhancement Package
England
£41,248,832
Wigan Council
Haigh Hall
England
£20,000,000
* these are large bids (over £20m) and have been provisionally selected subject to a further business case review. This is the standard practice for large awards of government funding.
Funding awards for a small number of the bids listed here are provisional subject to further subsidy control checks.