The government says that it wants to see unique property reference numbers (UPRN) 'baked in' to streamline the house buying and selling process.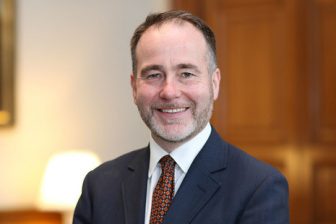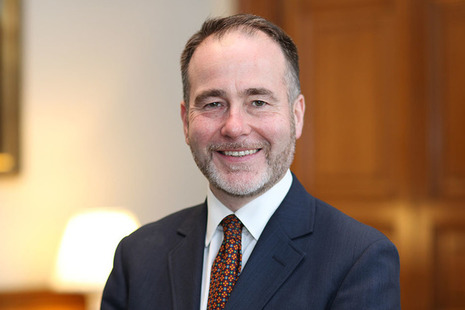 UPRNs are issued to both land and property, ensuring that there is one true record for each address, which is maintained by local authorities.
Speaking at last month's GeoPlace annual conference, housing minister Christopher Pincher said that the widespread adoption of UPRNs across both the private and social sectors was fundamental to supporting the post-pandemic landscape and building back better, particularly within the housing sector.
Pincher said: "When we think about the housing market, we know that the current buying and selling process is besieged by long and arduous and byzantine processes and inefficiencies.
"The system even today is far too complicated, is far too long and it needs to be made easier. UPRNs can help change it for the better because of the wealth of data that goes alongside them.
"With UPRNs, the processes can be streamlined. Information like the number of previous owners, plot size, the boundaries that can all be shared digitally all with the touch of a key helping to speed the whole house buying process along."
The housing minister argued that it was not just property buyers and sellers who would benefit from more widespread use of UPRNs.
Better access to information, he said, is also needed by renters and will go a long way to making the market safer for tenants and fairer for decent landlords and agents.
Councils can use the data for better enforcement activity and actions to protect residents in the private rented sector.
Their application can enhance buildings safety with residents, councils and emergency services using the same UPRNs to get hold of vital building information more easily such as fire exits, sprinkler systems, and floor plans.
Pincher also argues that UPRNs can play an integral part of the transformation of the planning system, as the government looks to move away from antiquated processes toward a much more accessible map-based system putting planning at the fingertips of local people.
Last year, the Geospatial Commission opened up access to UPRNs, available via the OS Data Hub, under open government licence. The minister recognised the significant work that has been done by local authorities in using UPRNs to maintain really high-quality geospatial data and emphasised that it is important that we continue to have high quality data that can be used more widely especially in planning reforms.
In providing open access to UPRNs and Unique Street Reference Numbers (USRNs), many of the data-sharing barriers that developers and planning authorities face in getting planning applications over the line can be eased, so that everyone is on the same digital page and planning authorities do not have to keep going back to the same application over and over and over again for more information.
Pincher commented: "It will inject simplicity and agility into the planning system. It will speed up housing delivery and help us fulfil our pledge to build a million homes within the term of this Parliament and 300,000 new homes a year by the middle of this decade.
"It really is digitalisation, it really is at the heart of planning reforms so for all of these reasons the government remains a strong champion of UPRNs."