Giraffe360 is expanding its "camera-as-a-subscription" service for the estate agency industry.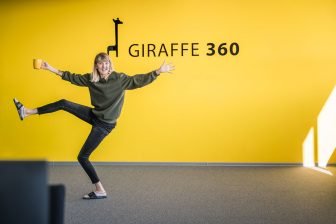 The PropTech startup has raised a £3.4m funding round to further accelerate its 10x growth. Leading the round are LAUNCHub Ventures and Hoxton Ventures joined by another European VC firm, HCVC (Hardware Club). Existing investor Change Ventures also participated.
Giraffe360 offers a subscription service for its unique robotic camera, which enables agents and brokers to skip the need for a professional photographer and generate high resolution photographs, accurate floor plans as well as premium virtual tour and publish real estate listings in 24 hours.
Property viewings, in particular, have migrated from physical to virtual as stronger measures to social distancing have been introduced.
Mikus Opelts, founder and CEO of Giraffe360, said: "Our growth numbers speak for themselves. Subscriptions grew 800% in 2019 and will be even higher in 2020.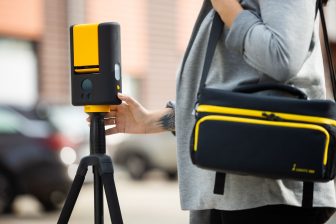 "More than ever this year, our clients and prospective buyers and tenants have started to see virtual viewing as the default way to look at a property. Agents are selling and renting a property in this period with virtual viewings, all using Giraffe360's product which lets the buyer or renter be inside the virtual home, alongside the agent's representative."
As far as proptech trends are concerned, Todor Breshkov, partner at LAUNCHub Ventures, is "impressed" with the recent progress made by Giraffe360.
"Giraffe360 has global potential with customers in 26 countries, including industry leading brands such as RE/MAX, CBRE, and BNP Paribas Real Estate," added Hussein Kanji, partner at Hoxton Ventures.