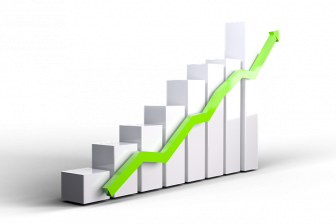 Rental prices in London climbed steadily throughout 2022 and finished the year 20% higher than in 2021, according to figures released by Foxtons.
High demand was a key factor throughout 2022, said the agency – overall it remained 14% higher than in 2021, with demand in December following the regular downward trend around Christmas and falling 27% month on month.
There were 18 renters competing for every new property in December – a 23% increase on the previous month and 32% higher than the previous year. West London was the most competitive area in December, with 31 renters per new instruction, while South London followed with 28 renters per new instruction.
Using industry data, Foxtons found that new listings in December dropped below 20,000, falling 32% month on month and reaching a four-year low. Across the entire year, 2022 had 32% fewer listings than 2021.
At £551, December's average weekly rental price remained flat compared with November. However, hovering just below the record-breaking prices in previous months, this average rent broke records for end-of-year prices.
Central London remained the most expensive area in London, with average weekly rents 26% higher than the previous year.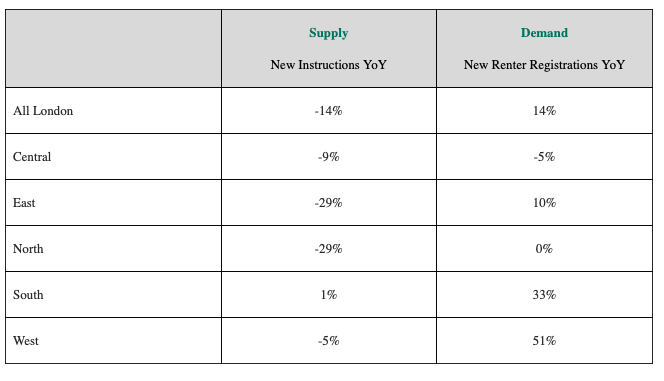 In December, renters spent an average of 99% of their budgets to secure their property, which is 1% lower than in November but still 3% higher compared to 2021 and just below budgets of over 100% that Foxtons saw prior to the pandemic. Year on year, budgets were 7% higher.
Renters looking for properties in Central London had to increase their budgets the most to remain competitive – budgets were 12% higher in Central London than in 2021, with East London following at a 10% annual increase.
"Looking forward, London is starting 2023 with comparable levels of rental demand and supply to 2022, which might indicate a similarly strong market to 2022's first quarter," said Gareth Atkins, Foxtons managing director – lettings. "However, I suspect we'll see the market rise more steadily than last year's spikes, which is more akin to pre-pandemic seasonality."