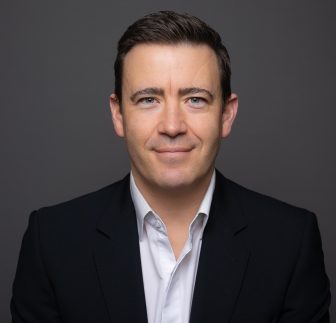 Foxtons has formally announced the acquisition of Atkinson McLeod for £7.4m, adjusted for current assets less total liabilities at completion, which will be funded through the Group's existing cash resources.
Atkinson McLeod is a well-established estate agent, operating in Central East London across four branches, with a strong lettings business that generates c.90% of its revenues across c.1,100 tenancies.
Foxtons says the acquisition of Atkinson McLeod represents further progress against its strategy of acquiring lettings businesses that deliver an attractive return on invested capital, enhance earnings and improve the resilience of the Group's earnings, whilst also reinforcing Foxtons as London's largest lettings brand.
Since 2019, the Group has significantly increased the size of its lettings portfolio through acquisition, driving good levels of growth in lettings revenue and profitability. For the year ended 31 December 2022, non-cyclical and recurring revenues, primarily delivered by lettings, represented c.65% of Group revenue, significantly enhancing the earnings resilience of the Group.
The acquisition constitutes a class 2 transaction pursuant to the UK Listing Rules. For the purposes of the LR 10.4.1 R (Notification of class 2 transactions), Atkinson McLeod's unaudited revenue and operating profit for the 12 months ended 31 March 2022 were £3.1m and £0.9m respectively. Gross assets as at 31 March 2022 were £2.5m.
The directors believe the acquisition of Atkinson McLeod will be earnings accretive in 2023, and through the delivery of synergies, post-completion profitability will be enhanced from historical levels.
Total consideration for the acquisition is £7.4m, adjusted for current assets less total liabilities at completion, of which £0.7m is deferred for a period of 12 months.
The business is being bought from certain private individual shareholders.
Meanwhile, Foxtons says it will release its full year results 2022 tomorrow morning. 
Guy Gittins, Foxtons CEO, commented: "The acquisition of Atkinson McLeod will grow our lettings portfolio, further build on our successful acquisition track record and reinforce our position as London's largest letting agent. The acquisition will add c.1,100 tenancies and annualised revenues of around £3 million, demonstrating further progress with our acquisition strategy. Since 2019, we have acquired 7 lettings portfolios, growing our own portfolio by 38%, which now stands at more than 27,500 tenancies. We greatly look forward to welcoming the Atkinson McLeod team to the Foxtons Group."
Giles Atkinson, Atkinson McLeod co-founder, said: "With its strong service ethos and high-performance culture, Foxtons is a natural fit for our business, our colleagues and customers alike. After a straightforward and smooth sales process, it is exciting to be joining such a well-respected and admired group that is focused on delivering best in class service for customers."
Foxtons set to complete acquisition of rival estate agency today