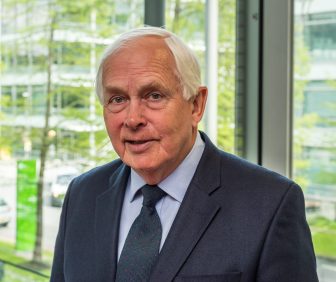 Foxtons Group plc has announced that its Board Chairman, Ian Barlow, is to retire once a successor has been appointed and in any case no later than 31 December 2021. Barlow has been on the Board for nearly nine years.
Senior Independent Director, Alan Giles, assisted by search firm, Korn Ferry, will now carry out the process to identify and recommend the appointment of Barlow's successor.
Ian Barlow commented:
"It has been a privilege to have served on the Board and more recently as Chairman for the past eight years.
"Foxtons is an excellent company with a strong brand, great people, leading industry technology and deep branch coverage across London.
"A series of challenges to the London property market since the Brexit referendum, compounded more recently by the pandemic, have impaired our recent trading performance.
"However, the business has huge potential and I am confident that the refreshed growth strategy, agreed by the Board last year and set out in the Capital Markets Day presentation in June, will result in a substantial rebound in performance. There are already signs of this with adjusted operating profit for the first half of the year expected to be significantly ahead of both 2020 and 2019.
"Our strategy will take time to deliver and with only one further year to serve under UK governance rules I consider this is the right time to hand over to a successor to oversee its execution."
In recent months the company and its board have been under pressure from investors.
Earlier this year nearly 40% of the shareholders voted against the company's remuneration report after chief executive Nic Budden was awarded a cash bonus of £389,000 and £569,000 of shares. This followed Foxtons taking nearly £7 million in government Covid support including £4.4 million from furlough payments and over £2 million in business rate relief.
In June, Hosking Partners, which holds around an 11% stake in Foxtons, told The Times:  "Hosking Partners believe the time has come for radical board-level change at Foxtons."
Josh Ponniah, a partner at Catalist which holds about a 2% share of the company, was reported yesterday as saying: "We hope the company takes this opportunity to supplement the board with specific industry expertise and the entrepreneurialism required to ensure Foxtons is able to restore the market share lost since 2015, pursue growth in new areas, leverage its technological advantage and realise the untapped potential we see in the business."
Foxtons' share price in recent years has steadily trickled down to around a 50p to 60p range; a far cry from 2014 when it stood at 398p.