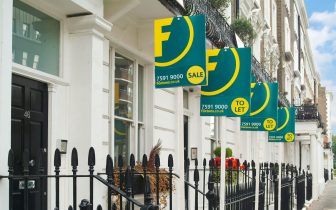 Foxtons has just announced that it has appointed Chris Hough as chief financial officer (CFO) and as an executive director. 
Hough will succeed Richard Harris who has tendered his resignation in order to take up the position of Chief Financial Officer of The Rank Group Plc.
Hough, currently the group director of finance at and company secretary at Foxtons, is expected to become CFO and a director of the group in April 2022. He joined Foxtons in May 2019.
Foxtons says that in his existing role, Hough gained a comprehensive understanding of the agency's operations and played a key role in the financial management of the business.
Prior to joining Foxtons, he spent over 10 years at Deloitte where he was a director and qualified as a chartered accountant.
Harris will remain with the Group until April 2022 to ensure an orderly handover with his successor.
Foxtons CEO, Nic Budden commented: "I am delighted that Chris is stepping up to become chief financial officer. His skills, experience and knowledge of the business mean he is well placed to support the execution of the company's strategy.
"Richard has made a significant contribution in his time with Foxtons and I would like to thank him for his
dedication and positive impact on the business. I wish Richard all the best with his new opportunity."
Harris added: "Foxtons is a great company and I have thoroughly enjoyed my time in the business. I'm very proud of the
improvements we have made in recent years and firmly believe Foxtons is well placed to deliver success in the
future."